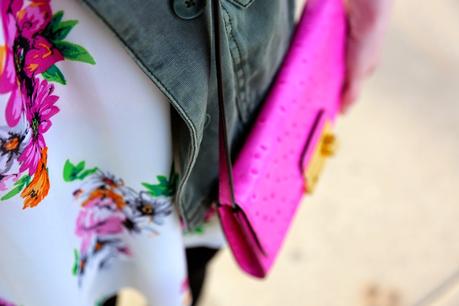 I don't 
know about you, but 
I'm desperate for spring to begin. February is historically a brutal month in Chicago. Winter is at it's harshest, the holiday season is long gone, and the signs of spring are nowhere in sight. So when March rolls around, we celebrate any day with temperatures above freezing! 
Yet as the month marches on, getting dressed each day becomes tricky. We want to enjoy all of the pretty spring frocks and shoes that stores have to offer, but there is still snow and ice on the ground. So how's a girl supposed to embrace spring while still keeping weather appropriate? Break out the bright

bags! 
While our brains are most definitely ready for spring, Mother Nature hasn't quite gotten that memo. So until we all thaw out, brightening up your outfit with a bold bag is the perfect way to incorporate spring style, while still keeping warm in your wintery duds. Best of all, this s
pring's best bags come in eye-catching shades and at every price (as low as $17!). 

JavaScript is currently disabled in this browser. Reactivate it to view this content.