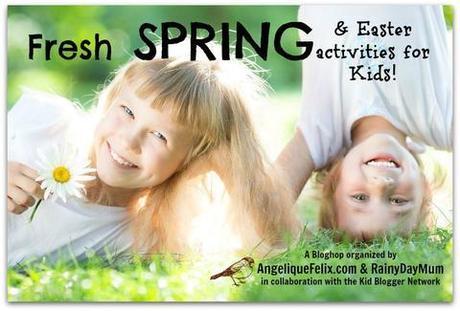 Spring is just around the corner here and we are really looking forward to the warmer and sunnier days. Here are   some of our favorite spring activities from the past.
Montessori Inspired Easter Maths Activities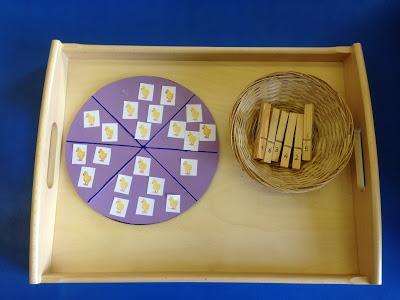 How to make Clothspin Butterflies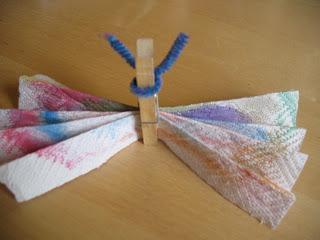 Make a Mini Tree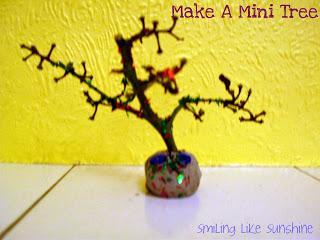 This morning we made these daffodils and irises:
This activity is very easy even for the younger children. I cut out strips of green paper. Some tissue paper and I showed the kids how to twist them to form a flower. They love manipulating and scrunching the tissue paper. Then they sticked them on the paper. It turned out very pretty!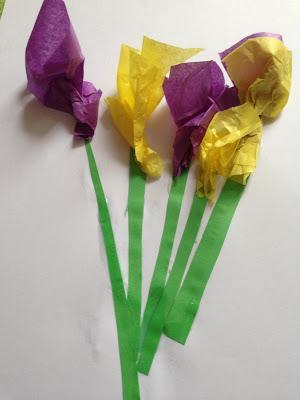 We're joining in with these bloissue ggers from the Kid Blogger Network to bring you ideas for Spring and Easter – pop along and see what fun activities they are sharing with you today. We also invite you to come and share your own ideas if you are blogger please link up your Spring and Easter posts below and join us celebrating Spring and Easter.


The Magic of Play, Rainy Day Mum, Putti's World, Blog Me Mom, Scribble Doodle and Draw, 3 Dinosaurs, Buggy and Buddy, Royal Baloo, Kitchen Counter Chronicle, Nurture Store, The Usual Mayhem, Making Boys Men, Two Daloo, Reading Confetti, Creative Play House, Fantastic Fun and Learning, Here Come the Girls, Blue Bear Wood, Zing Zing Tree, Mummy Mummy Mum, Red Ted Art, Life at the Zoo, My Little 3 and Me, Imprints from Tricia, Smiling Like Sunshine, Frogs & Snails & Puppy Dog Tails, Creative Connection for Kids, 52 Brand New, Inspiration Laboratories, Kid World Citizen, JDaniel 4s Mom, Inspired by Familia, Kids Creative Chaos, All Done Monkey, ArtChoo, Something 2 Offer, Child Central Station, KC Edventures, Momma's Fun World, Sun Hats and Wellie Boots, Discovering the world through my son's eyes, Little Artists Thank you so much for stopping by! If you enjoyed this post, please join us on Facebook,Twitter,Pinterest and G+. Click on the buttons on the right handside to follow us on these platforms.