Happy Spring!  The weather seems especially spring-like... everywhere else. :(  But Spring means that the sunshine is coming!  I LOVE the change of seasons, it's one of the reasons I worry I wouldn't like to live in places like Arizona, California, and Florida - all the same, no?  I actually am less and less worried about that these days.  I'd prefer sunshine, and I could always leave town to see a season change... I would miss fall the most.  I welcome your suggestions on fabulous sunny places to live - seriously, it's gotta happen!
I found the pictures from my walk thanks to Graham's help.  Signs of Spring...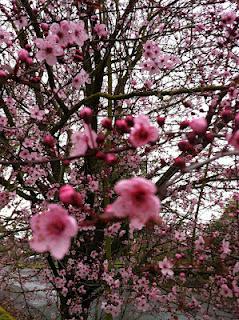 One of my favorite things about living in the Pacific NW is how vibrant the colors look on a misty overcast day...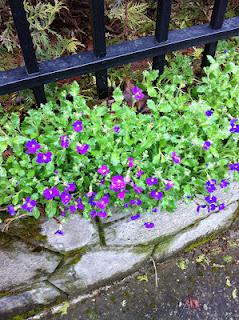 This picture made me wish I had zoom options... it's still pretty cool that my phone is as good as any camera I've owned.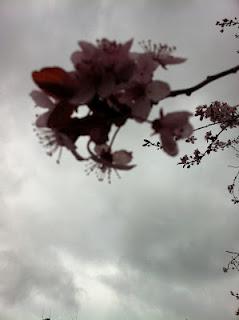 Spring means getting organized and ready for teaching over Spring Break(adjuncts don't get vacation) I am spending time getting my home office ready so that I actually use that instead of parking my butt on the couch for the first four hours of my day.  Though I don't think Meatball minds it.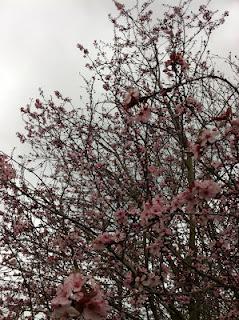 We are also thinking of our garden, deciding which vegetables to plant - looking at compost options.  My number one "To-Do" is to organize all of my paperwork and file my taxes... ugh.
What are YOU doing to prepare for Spring and Summer?  Do you have any organizing tips?