HOLLYWOOD—Spreading holiday cheer is now part of the season. Amid the hustle and bustle, can we still manage to maintain a happy disposition? So many of us are filled with emotional tumultuous that sometimes we tend to forget that when you're smiling, the whole world really does smile with you. Happiness is contagious, and people do pass on their good cheer even to total strangers. One way to keep the endorphins going throughout the holidays is to take some Zumba classes. Any cardiovascular exercise for that matter is great for losing weight and keeping that smile on your face. You feel better and you are more confident when you work out. The holiday parties are just around the corner, and to get noticed requires not only the perfect dress but the right balance of sparkle and restraint. The slinky dress, along with a hint of shimmering shadow, will definitely catch an eye.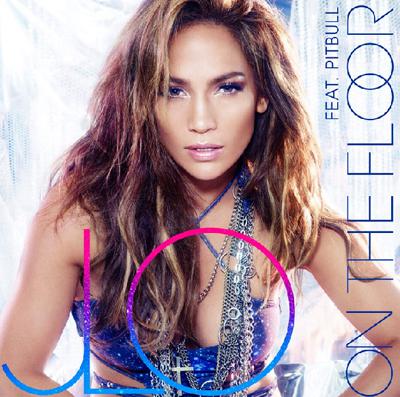 Photo Courtesy of: Facebook

Jennifer Lopez once said, "Until you love yourself enough, you can't have a healthy relationship." With that said, the talk of the week was her eye-catching performance at the AMAs that had everyone talking at the water cooler. Perhaps the hottest showstopping performance in a very long time, J-Lo revealed her stunning figure. She's definitely a hot mamacita who looks half her age. She really outshined soon-to-be ex-hubby in her performance and stole the show. His performance shortly after did not hold a candle to J-Lo. The 42-year-old Latin Music Favorite Artist award winner is rumored to have a new flame, 24-year-old backup dancer Casper Smart, according to published reports. While we love for J-Lo to have fun, we only wish she would set higher standards. It is definitely fascinating to follow her personal life as she enjoys so many high-profile romances throughout the years.

Speaking of high-profile, I don't remember seeing so many celebrities in a movie since "Valentine's Day" a few years ago. The movie "New Year's Eve," which is scheduled for release on December 8, stars Sarah Jessica Parker, Jessica Biel, Ashton Kutcher, Robert De Niro, Zac Efron, Katherine Heigl, Sofía Vergara, Sara Paxton, Josh Duhamel, Jon Bon Jovi, Michelle Pfeiffer, Hilary Swank and Ryan Seacrest, just to name a few. The film is directed by Garry Marshall and is sure to get all of us in the spirit of the holiday season and party mood. If you enjoyed "Valentine's Day," than this is the movie for you as well. The film's official website says it all: it's a movie that celebrates love, hope, forgiveness, second chances and fresh starts amid the hustle and bustle of New York city on the most dazzling night of the year, New Year's Eve.

Rose's Scoop: Kim Kardashian decided to ditch her book tour with sisters Khloe and Kourtney last week. Kim decided to stay home and babysit nephew Mason instead of promoting her new novel Dollhouse. Her brother Rob Kardashian was runner-up on "Dancing With the Stars" on November 22. The mirror ball winner was J.R. Martinez, who has triumphed after tragedy. The Iraq War veteran has captured millions of hearts on the show.