Streets are not a very safe place for anyone. Specially not for women. You'll never know when  a robber or someone dangerous attacks you while you're walking around those streets. So, it's not a bad idea to keep something to protect you. But, no one likes to carry around a can of pepper spray or a teaser everywhere they go, mostly because it takes up a lot of space in their handbag and also they think they don't need one. Well, for those of you ladies who needs protection, now you can carry a weapon with style thanks to this Spraytect Pepper Spray Case. This awesome case turns your super expensive iPhone into a blinding weapon.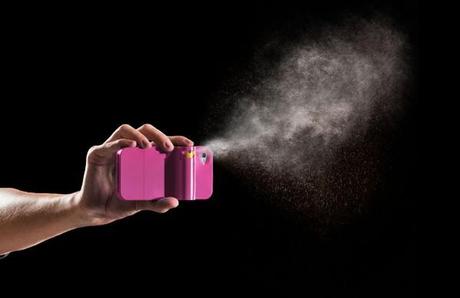 At first, it may look like a stupid idea. But hey, it works for women. And you'll never suspect someone to pack a pepper spray on their smartphone, right? And don't worry, this wont spray itself while you're making a call. It has a safety clip, after removing it you can fire at will. When you're done blinding people you can replace the pepper cartridge to blind some attackers again. It's simple as that.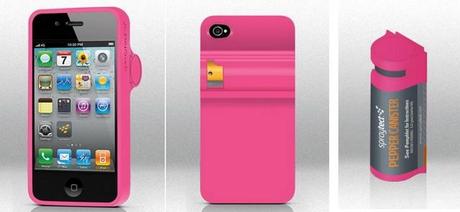 It's really easy to use and carry around. Having one of these will make those robbers and thieves shake with fear when you pull out your iPhone. And you can even use this as an iPhone stand too.
Spraytect Pepper Spray Case is now available for $39.95 USD.
[Source: Spraytect]
(All the images, trademarks, logo's shown on this post are the property of their respective owners)
Roshan Jerad Perera