As you all know me by now and I love a good spray painted makeover.  And since I needed some fresh new pieces for spring I had to make them bright and bold!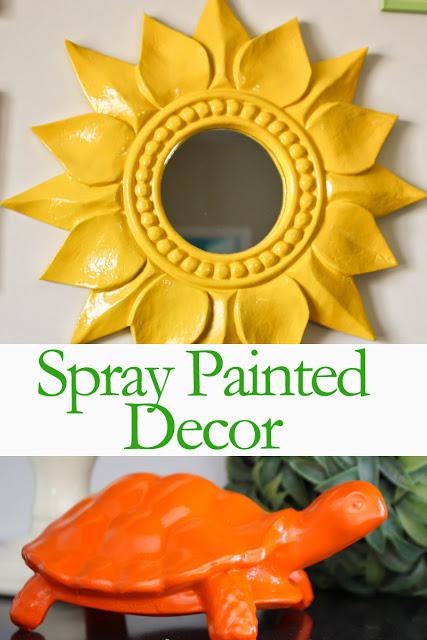 After seeing colorful turtles for summer at Homesense, I had to nab this glass ornament from the local dollar store.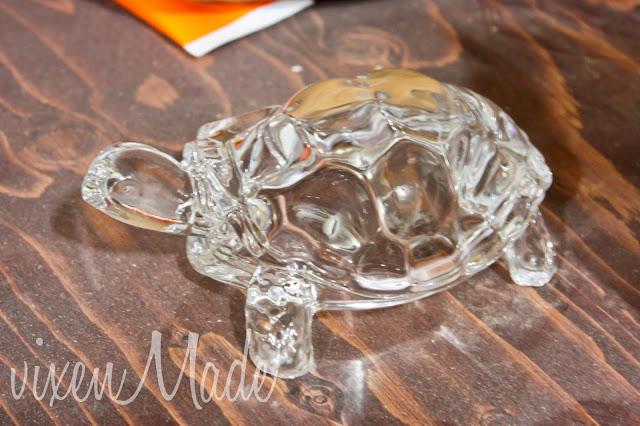 After some priming and a few coats of orange, he was just right for my livingroom!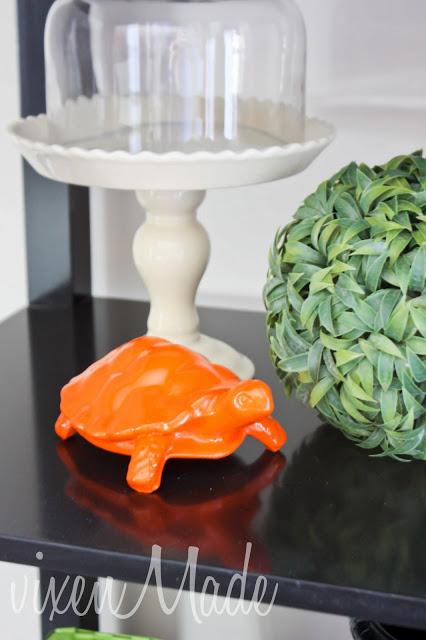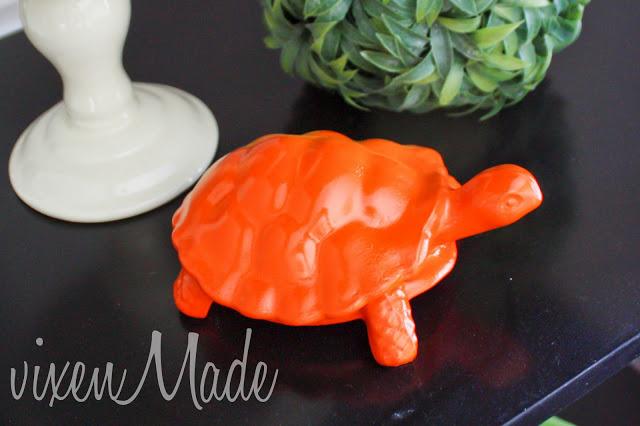 Fun, right?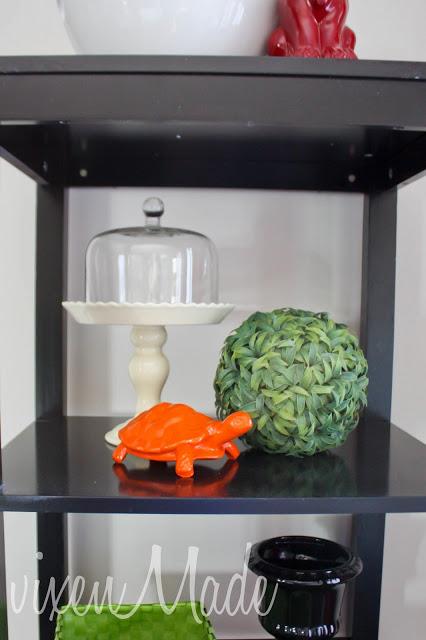 Then I found this steal at the thrift store and I knew I had to take it home.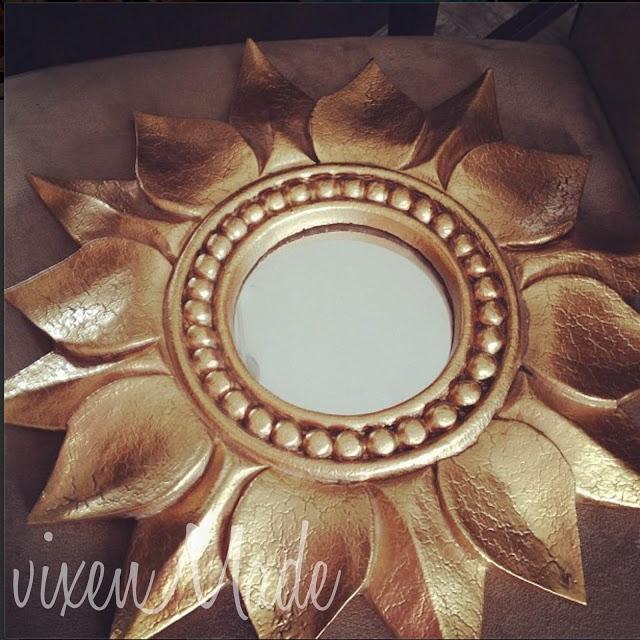 How appropriate to paint a sun yellow?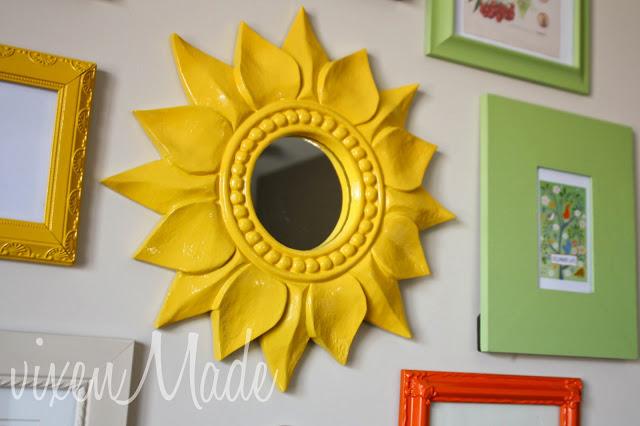 Well, it was the perfect piece to update my gallery wall with!  I love it!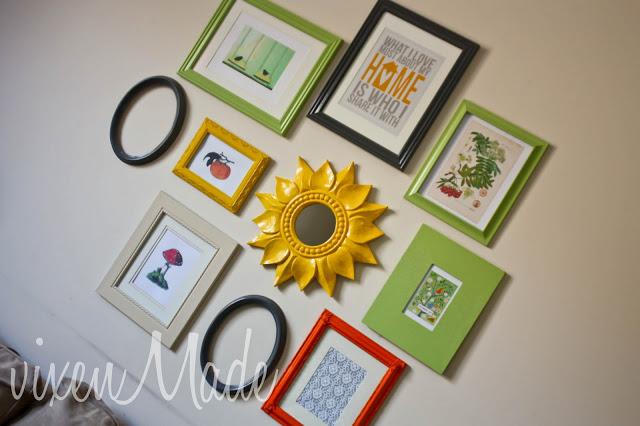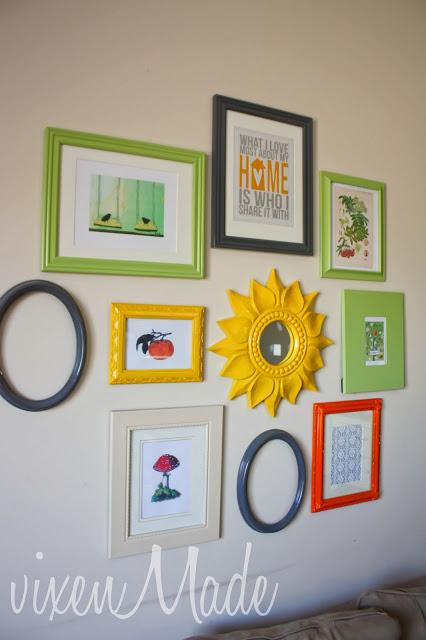 Hope I've inspired you to get out that spray paint again.  Have fun!!
Thanks for dropping by!

I link up here!