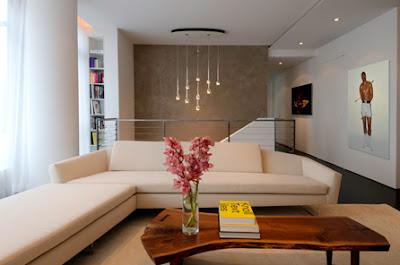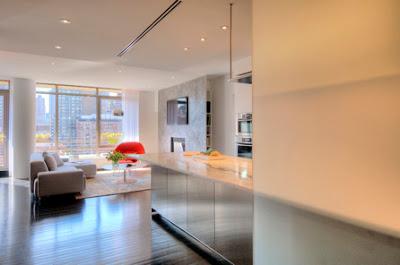 I was thrilled to meet West Chin at the Kips Bay Show house.  I was already a big fan of his architecture because I have the pleasure of spending time in one of his magnificent, minimalist creations.  Full disclosure ~ this apartment belongs to my friends.  West came in and did a total gut remodel and I am telling you, it's like being in a cloud.  Everything looks very purposefully placed.  It's restful, elegant, soothing and quiet.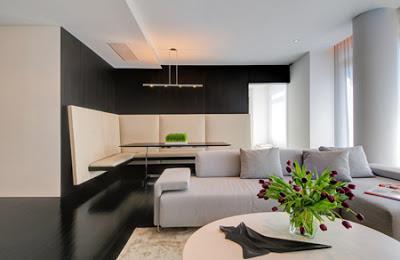 The walls appear to float above the floor because there is a small gap between the wall and the floor.   There are plenty of built ins with almost no hardware.  It's a minimalist's dream home. West is always in pursuit of merging functionality with style.  It's also a smart home, apparently smarter than me, I couldn't figure out how to open a door or turn on a light.  Speaking of lights, an incrediable lighting design plan makes the apartment feel other worldly.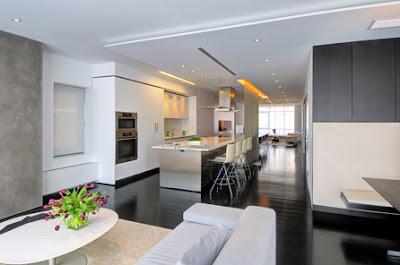 West and his designer wife, Roseanne, who comes from a high profile fashion background, do have a few signature moves.  The curved ceilings, low profile furniture, and contemporary lighting fixtures are looks we see often in their interiors.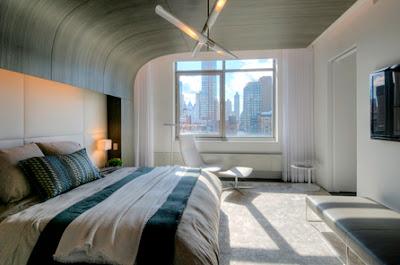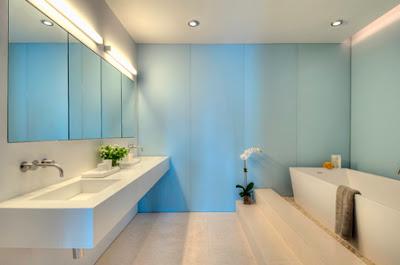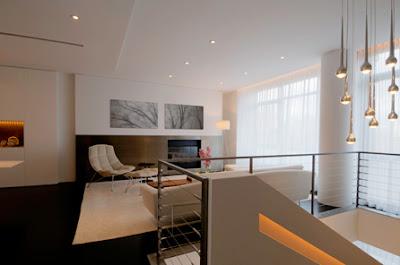 The kids quarters downstairs are certainly no less fashionable.  There is a mini kitchen under those stairs!
                         "A place for everything and everything in its place" comes to mind.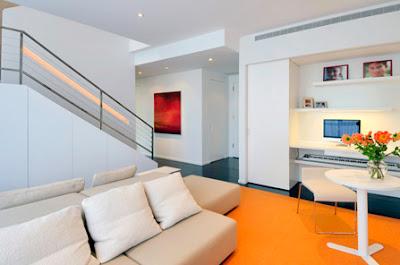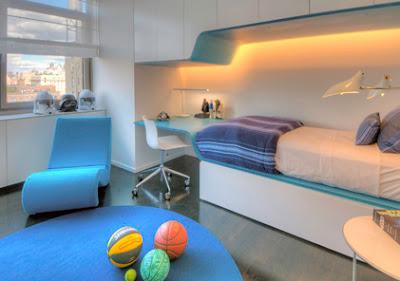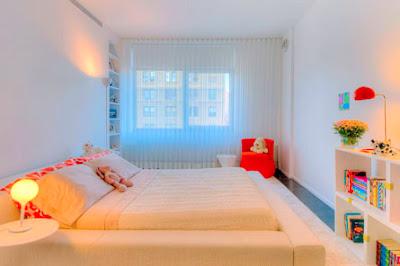 To see more great examples of West's work:  check out Houzz