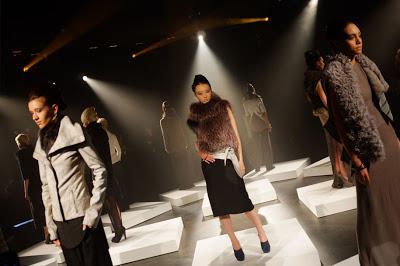 I am thrilled by many things, and one of them is discovering a new designer whose aesthetic I have fallen in love with.  Quite by  accident, I stumbled upon
Brandon Sun
, and I am so glad I did!  He's won both a Golden Thimble award, and the coveted title of Designer of the Year from Parson's.  Having previously worked for  masters of design;  J. Mendel and Oscar de la Renta, Brandon is now shinning bright in his own right.  His third collection displays his luxe, elegant sense of style, relying on the sharp cuts of furs as well as his deft handling of more delicate fabrics.
                                                                Spring  2013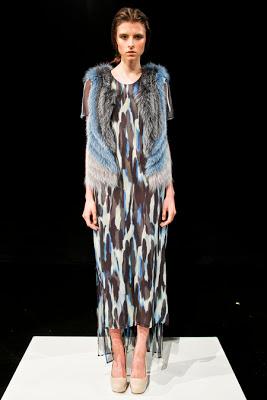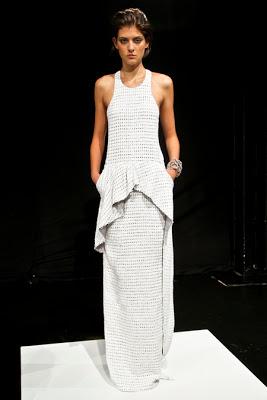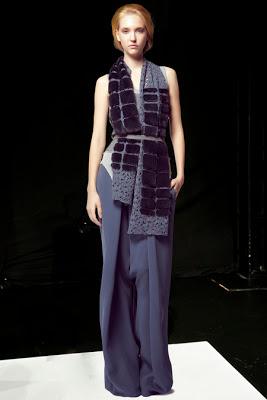 Fall 2013
The fall 2013 collection was inspired by artist 
Kazuo Shiraga
, who paints with his arms and legs, and the disbanded 
Gutai
 movement who used their bodies as tool.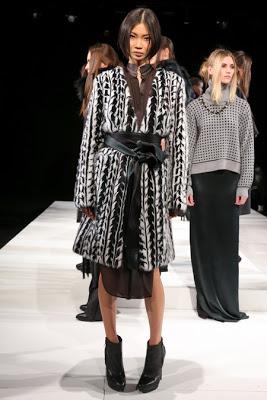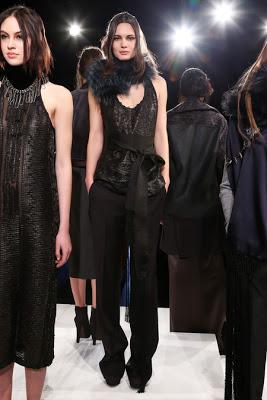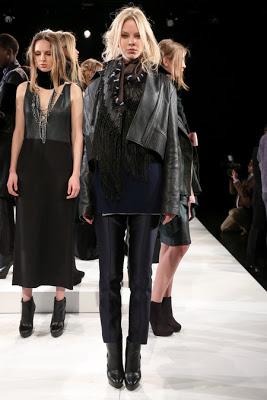 His Spring 2014 collection was inspired by the female warriors of the Samuri class.
"I was drawn to the idea of this very powerful yet feminine woman the fragility and the strength of armor and it really inspired me and reminded me of women who inspire me today," Sun said.  
I love the idea of the soft summer fur, leather and tweed.  Color and cut showcased his talent ~Architectural and enchanting.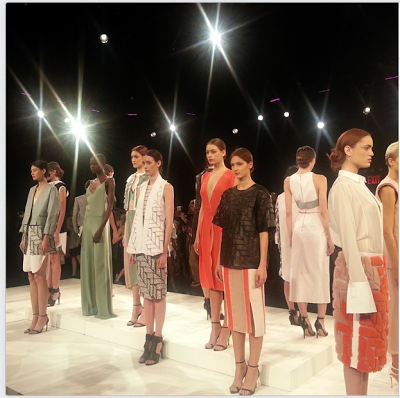 ph: Michelle Chen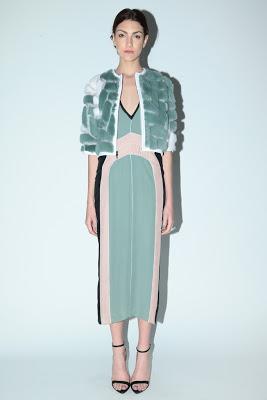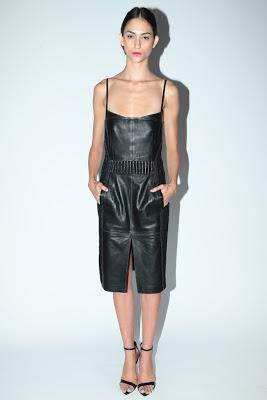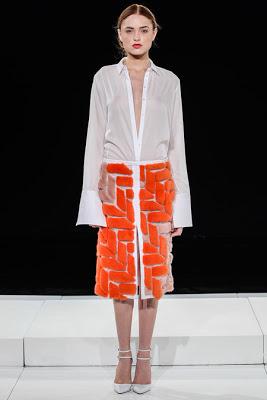 I see the J. Mendel influence and I like it!  I would wear any of these pieces.  I'm putting it on my rather lengthy wish list.
                                                                    I'm a fan !
Ph: Brandon Sun and Style.com