When it premièred on 7th March 2012 in Liverpool, this incredible arts project was a unique, contemporary and highly topical new opera: Anya17. It has since gone on to amazing things.
Composed by 'British Composer Award' Winner Adam Gorb to a libretto written by Ben Kaye, Anya17 aims to raise awareness of the secret world of sex trafficking, where up to 800,000 young women and children are trafficked into the EU every year.
Anya17 exposes the intertwined lives of those sold into sexual slavery as they fight to survive.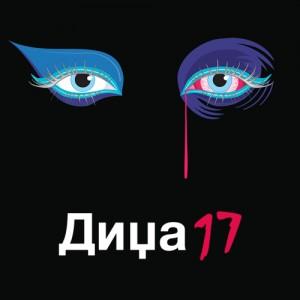 The opera had its première in Liverpool on 7th March followed by a performance at the Royal Northern College of Music in Manchester.
Why I support Anya17
I first heard about Anya17 when I was developing this charity comms and careers blog with designer Anna Celeste Watson. Anna had just started to talk to Ben Kaye about a website for Anya17 and I was shocked to hear about the living hell that trafficked women and children face every day.
NGO's estimate that there is likely to be a sex trafficking victim forcibly working in a house or flat just 20 minutes' drive from your own doorstep, no matter where you live in the UK. Just think about that for a moment. It's a horrifying thought isn't it, and one that should make us all want to stand up and do something to end this modern day slavery.
I helped with online promotions and recruiting the project's two volunteer digital marketing managers. But there's much more we can all do to get involved. And here's why we should come together to fight this despicable trade.
The reality of modern day slavery
This heart-wrenching extract is taken from the Anya17 website. Be warned, it's not a comfortable read:
"Human trafficking is a $32 billion industry, second only in size to the drugs trade. Cloaked by an impenetrable veil of secrecy, the very real threats of violence and death made against victims and families make it difficult to accurately assess the numbers violated.
One estimate however is that between 500,000 and 800,000 girls and young women are deceived and Trafficked into the EU every year.
90% are destined for a life of unprotected sexual slavery, sold and re-sold until their health fails, upon which point they either 'disappear' completely, are rescued, are cast into a gutter or are found dead. Some are even sent home in a box as a warning to anyone contemplating the idea of escape or reporting their exploitation to the authorities."
Will you help us end human trafficking?
I was honoured to be part of the creative volunteer team that supported the launch of Anya17, and you too can help to end this vile trade in human misery and despair. There are some amazing UK charities working to locate and help trafficked women and children; it's not just about giving donations – although that will help! You can find out more about Anya17 on the website, which includes details about buying exclusive t-shirts, signing up to the mailing list and downloading wallpapers.
Thanks for taking a moment out of your day to read this, and please do re-post and spread the word about this unique opera: Anya17.