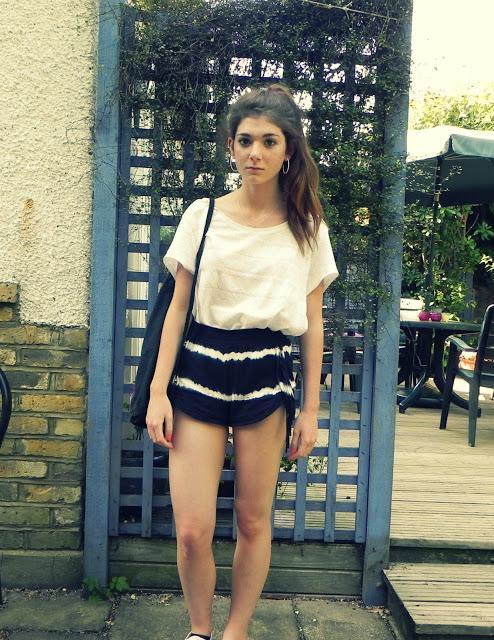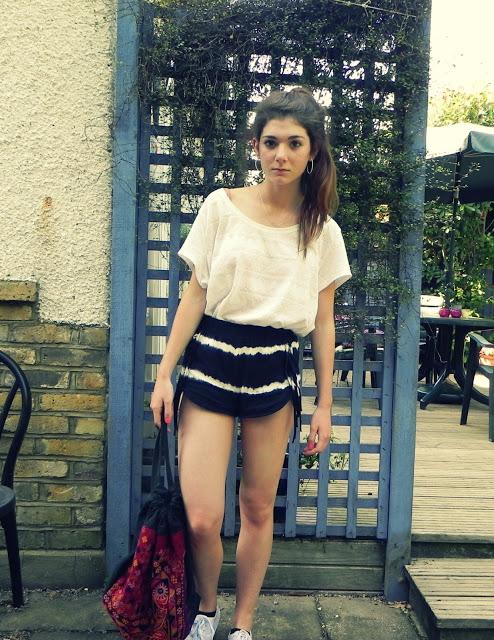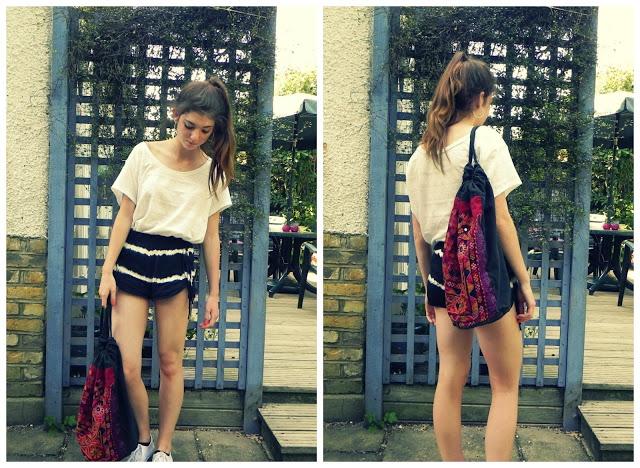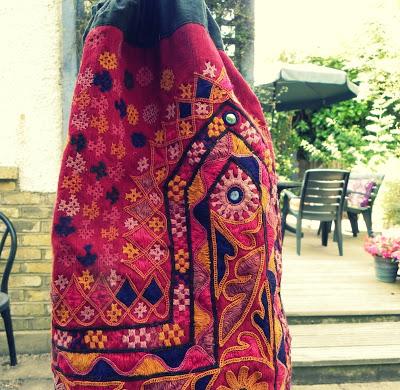 I wasn't sure if this outfit was worth blogging because there isn't anything wow about it, but i thought i could show off my new shorts and bag. I actually wore this to go play tennis with some friends, so in a way this is my Wimbledon inspired outfit ahaha!
So i picked up these little shorts from the Topshop sale for i think around £8, they are perfect for chucking on when its hot as they are quite thin compared to denim shorts, i love the fringing detail on either side of them. I brought this rucksack at a carboot for £1, i thought it would be perfect for a beach bag because its quite roomy, but i also liked the bohemian look to it.
I'm off to Newyork in a couple of days *whooo* so i am trying to schedule a couple of blog posts while i am away, and i will be taking outfit pictures while i'm out there so look out for them sometime in August.