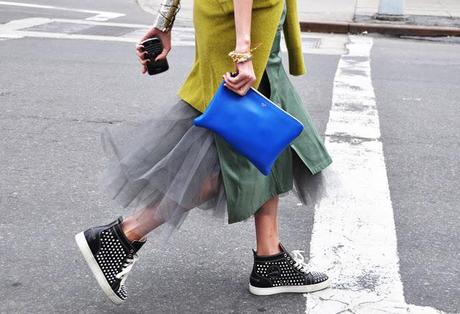 Imagine that fashion is a sport, and Fashion Week is the main event, the Olympics, if you will. 
Every day fashion editors, stylists, designers, models and fashionistas are photographed going to and from the shows and the person who is photographed and blogged about the most is the winner!  
Sounds fun, right?  Sounds like a lot of pressure to me, but I guess they wouldn't dress up to be photographed if they didn't like the attention?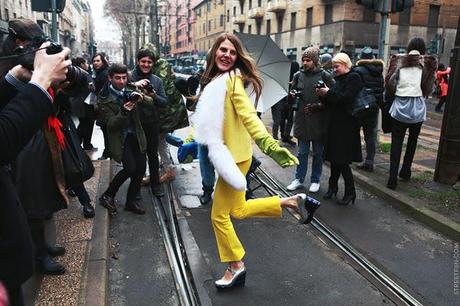 And so, my pick for first place for Autumn/Winter 2011 Fashion Week goes to the gold medal winning duo Taylor Tomasi Hill and her Cèline clutch pouch.  This little item has been photographed to death, and guess what? Everybody wants one now, go figure?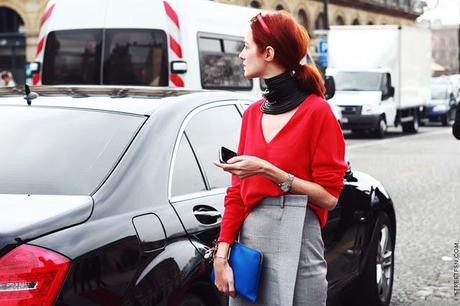 In Second place, not far behind Taylor is Anna Dello Russo, for no other reason than because she is Anna.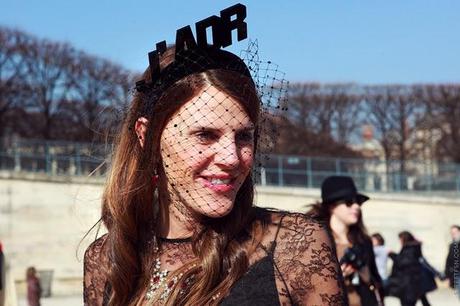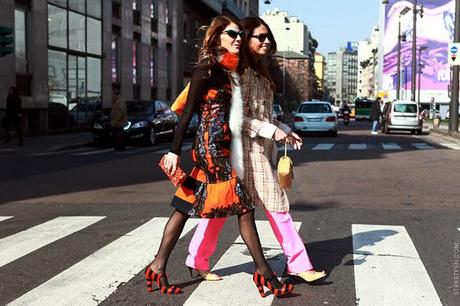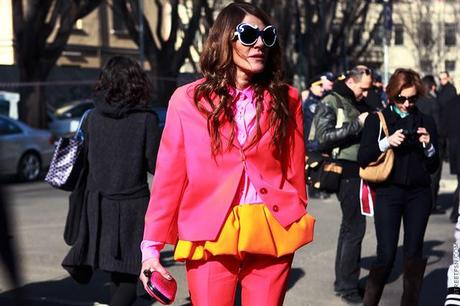 In third place is anything from the Prada Spring/Summer 2011 collection, the prettiest collection of colour, print and stripes ever!  As Anna was photographed wearing much of the Prada collection, I guess Anna has won silver and bronze?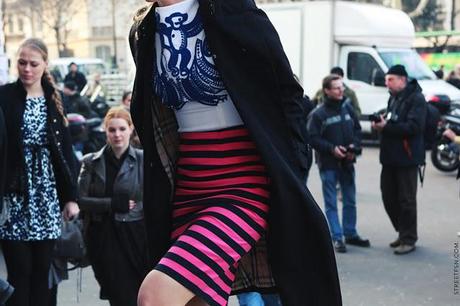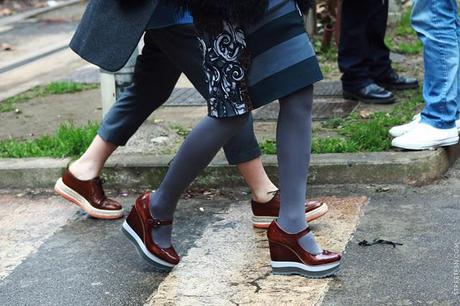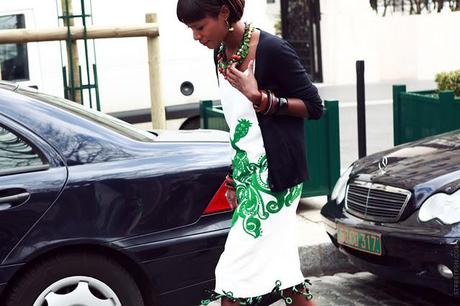 The star accessory on the street was the clutch pouch, it was photographed time and again by street photographers, making it appear as the only bag we should be carrying.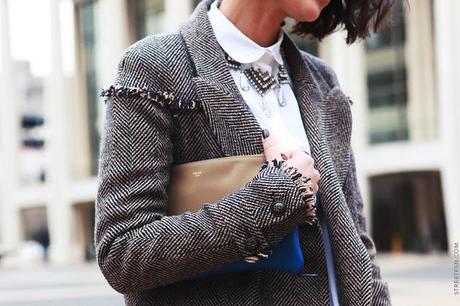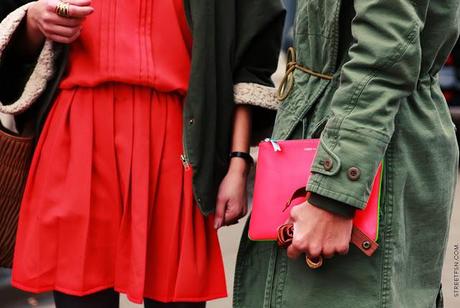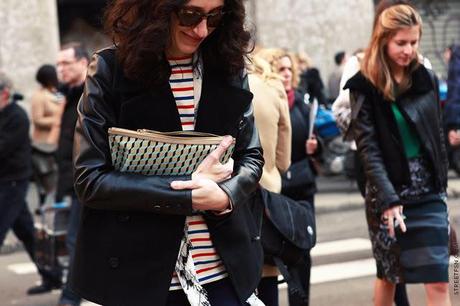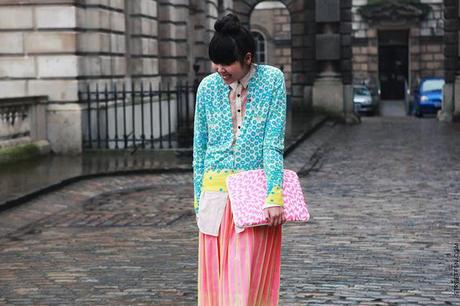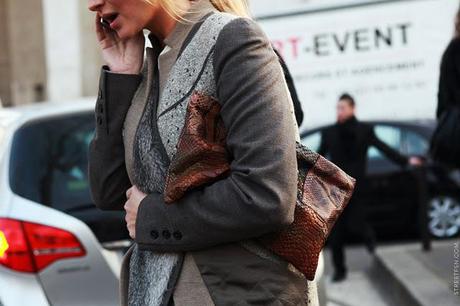 While Cèline may hold the gold medal for most photographed accessory, the clutch appeared in all colours, textures and sizes, and thus, a new trend is born.  But what else is Fashion Week for?
H
Sources:
Streetfsn.blogspot.com