Halloween is one of my favorite times of the year! I've been so busy the past few weeks with getting ready for the craft show; I almost forgot to make my Halloween wreath.
I think because I waited so long to make my wreath, my selection of decor to add to it was limited. However, I was able to find some black roses and spider ribbon; and it turned out pretty cute! I was able to get the Halloween ribbon and black roses on clearance - so overall this wreath only cost about $8 to make!  Not too shabby!!


 Materials Needed:


- 1 Spool of Black Tulle
- 3 Black Silk Roses
- 1 Spool of Halloween Spider Ribbon
- Purple Silk Flowers
 - Purple Silk Flowers and Embelishments
- Hot Glue Gun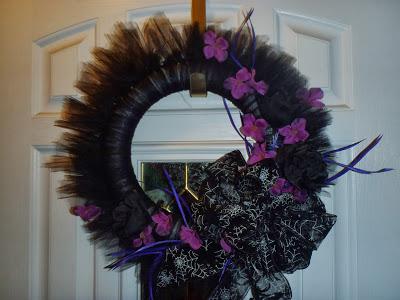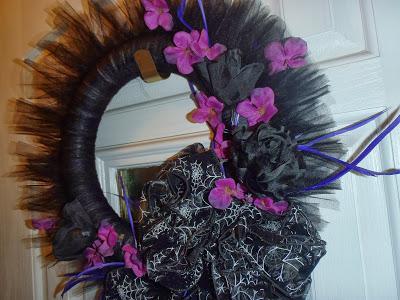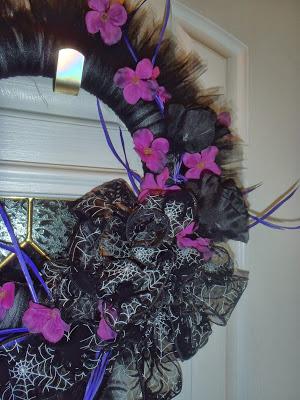 Maybe next year I'll spruce this wreath up a bit with some cob webs!  Happy Halloween and Happy Crafting!