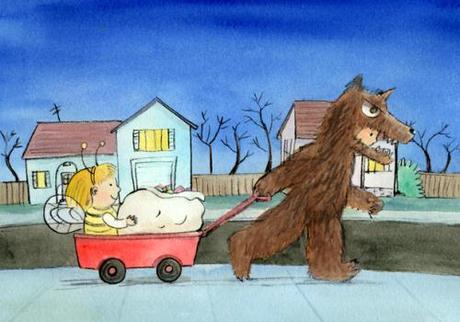 Melissa Iwai Copyright 2013
I didn't go all out this year as I have in the past, because I've been so busy with work.  No haunted gingerbread houses this year!  But I did make Jamie's costume again.  I also had fun practicing making faux flesh wounds on my hands this afternoon.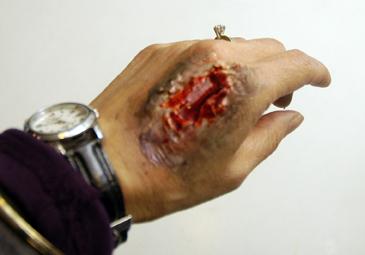 Faux Hand Wound
I used liquid latex and fake blood and a little makeup.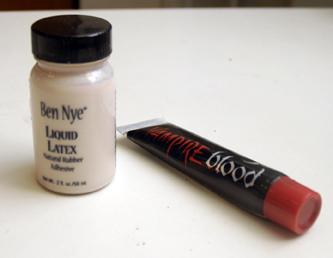 I did a tutorial last year here.
Jamie wanted a high tech costume that incorporates a smart phone.  He saw this youtube video about Digital Dudz, which sells these cool phone holders and has free animation apps on their site which you can play and freak people out.  Jamie is too small for an adult sized one, so I made one for him using an old shirt and some latex from a Bald Head "wig".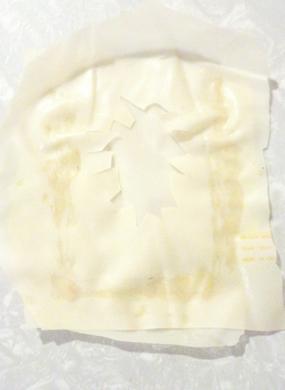 Latex pocket
First I made a pocket out of the latex and cut a hole out on one side.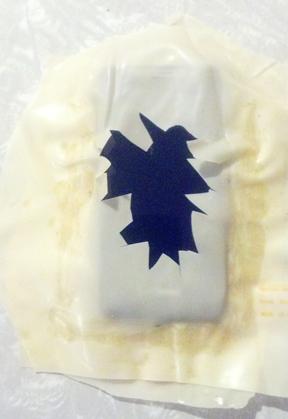 Pocket with phone inside
Then I glued it to an old T-shirt and cut a hole out of that.  I added a bit more latex on edges and "decorated" with fake blood.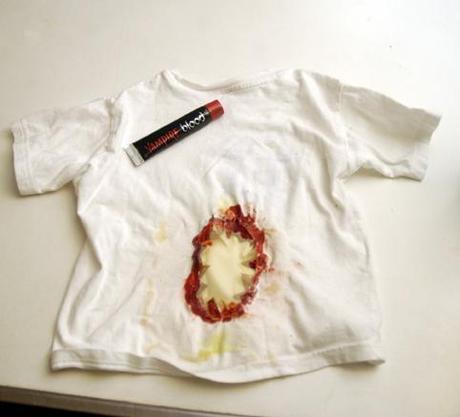 Here's what it looked like when it was finished: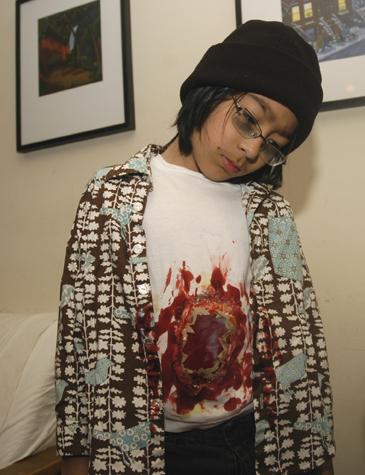 Striking a pose
The animation here is of a beating heart with sound.  But I think he is going to go with intestines tomorrow night.  Check out all the animations here.
Enough of the tricks, now for the treats!
I made these really simple bat, ghost, and cat Rice Krispie treats by coloring part of the batch with black food coloring, and cutting the shapes out with cookie cutters: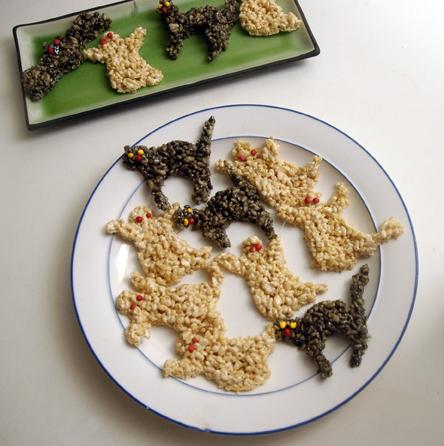 I was going to use mini chocolate chips for the eyes, but when I consulted with my son (a.k.a. candy expert), he said Nerds would be much better, and he was right!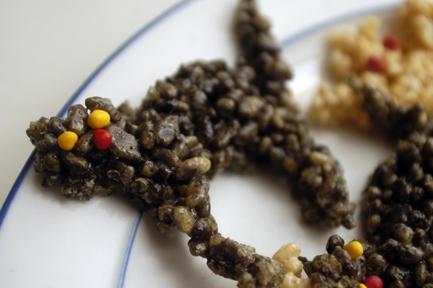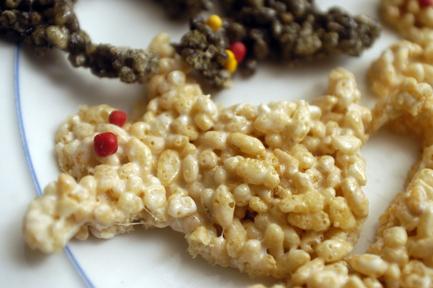 try { _402_Show(); } catch(e) {}