This is the weekend edition of TheMarioBlog and will be updated as needed. The next blog post is Monday, Dec. 12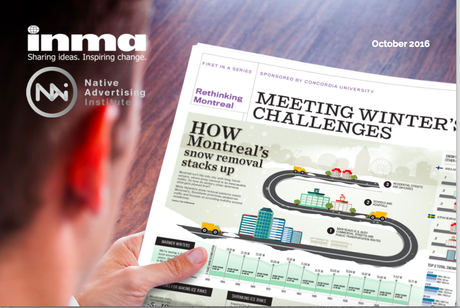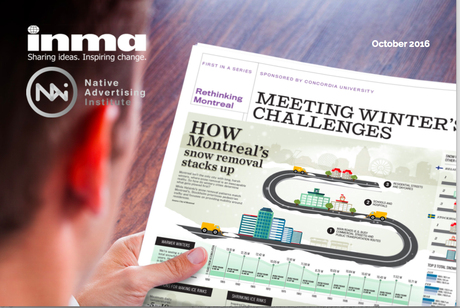 For more information and to obtain the full report : http://www.inma.org/report-detail.cfm?pubid=190
So you and your publisher are considering to offer sponsored/paid content to your advertisers. Once you have made the decision to research the subject, as many newspapers are currently doing, then the rest is a matter of getting well informed, studying the advertising realities of your own market, evaluating what the competition is doing in the area of sponsored content (usually not much), then working, through workshops that involve journalists, advertising team, designers and the digital team, to come up with the formula to make your sponsored content unique and successful.
Here are some questions and answers that may be part of your initial thinking.
A portion of this blog post is via information from the recently released INMA"s  Native Advertising Trends 2016: The News Media Industry by Jesper Laursen and Martha Stone 
For more information and to obtain the full report : http://www.inma.org/report-detail.cfm?pubid=190
What makes sponsored content special?
First, it is a revenue producing strategy which is the reason a publisher may be interested in sponsored content. Sponsored content is also better at raising brand awareness. From a strategic perspective, advertisers aim for both: call for action and brand awareness, which display and native advertising bundles will deliver. Most news media publishers (54%) sell native advertising solutions in combination with traditional advertising, according to the survey.
This is an important point: the introduction of sponsored content does not mean the abandonment of more traditional, call for action style advertising.
Who is in charge of sponsored content? Who does it?
To work well, sponsored-content roles have to be a separate arm of the publishing organization, though there may be some synergy and more frequent communication with the newsroom team.
Newspapers are beginning to start their own creative studios to offer sponsorship content to their advertising clients.
The Washington Post, Wall Street Journal and New York Times and The Guardian all have their own creative studios.
What's the role of social media within the realm of sponsored content?
I would say that the role of social media is key to successful sponsored content strategies. Our readers continue to migrate to social media to get news and information.
In fact, audiences have migrated away from news websites and toward Facebook and other social media destinations, which for a competitive price can provide advertisers access to larger and more finely targeted groups of people, challenging the value of a publisher's own channels. Publishers have been left to compete for advertising on different terms, leaning less on the size or demographics of their readerships, and more on the sorts of campaigns they can engineer for advertisers — campaigns that are then used across the internet.
But social media is also all about the individual, with priority given to storytelling. That is exactly what good sponsored content does. It captures moments. It tells stories that have an impact on the audience, stories that educate, that provide information that the audience wants.  When well done, sponsored content and social media are part of the same strategy.
What is the best platform for sponsored content?
This is a key question : as The New York Times describes it, sponsored content is "platform- agnostic." We should emphasize that the client who buys sponsored content is going to see it across platforms and that the content's destination is an early part of the discussion with clients. "There's no incentive to push media," a Times executive said. "If the client is only interested in creative work, we're only going to push creative work."
The best sponsored content works well across the media quintet: smartwatch, smartphone, tablet, online and print. I can't imagine a newspaper designing sponsored content for only one platform.
Is it expensive to produce sponsored content?
Sponsored content does not have to be expensive to produce, especially if we keep in mind that stories (text) are the preferred mode. 
However, in 2016, sponsored content often means video — and this is more expensive to produce and difficult to do well. Controlling distribution, albeit through Facebook, was for some a more profitable lever, and a way to pad deals that, while often growing in size, offered thin margins.
Should you create a creative studio in house?
This is the preferred mode of operating when it comes to sponsored content, although it is not the only one. The studio should carry the name of the media house that is behind it.
The New York Times has succeeded with its T Brand Studio:
When The New York Times' T Brand Studio opened for business two and a half years ago, it sold marketers including Netflix and Cole Haan on the idea that it could create splashy, multimedia articles that could be taken for Times journalism, worthy of sitting alongside actual stories on the NYTimes.com homepage.
But today, T Brand Studio's output is just as likely to be stripped of the Times logo and run on a marketer's corporate website. The Times is expanding T Brand into an agency, with the full array of marketing products and services. The Times set a goal of doubling its digital revenue, to $800 million by 2020, and this is one of the ways it plans to get there.
I believe that the creation of a studio in house helps to keep those hierarchical lines of that which is journalism and that which is advertising separate, avoiding conflicts.  Even a very small creative studio gives sponsored content a home, which does not mean that journalists may work with the sponsored content team as needed, as long as the roles are clearly defined. For example, I could not imagine a business writer for the newspaper writing a straight journalistic piece for tomorrow's edition, but also dipping into the world of sponsored content for another story.
Does that mean that creating a second newsroom is a good idea?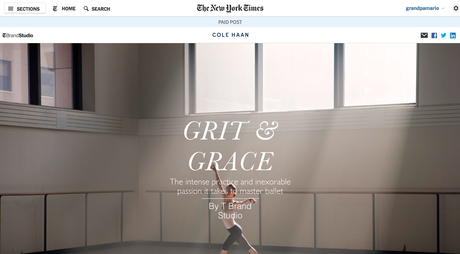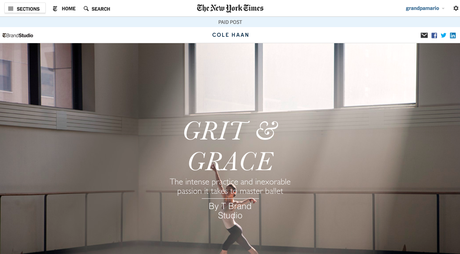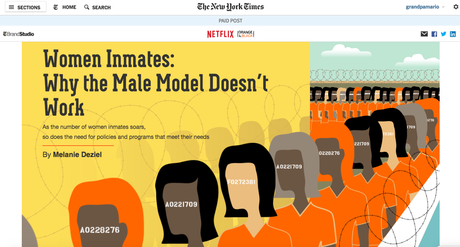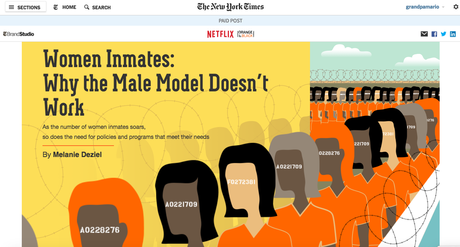 From The New York Times: sponsored content prepared for Cole Hahn and Netflix
Indeed, it is. What the clients want is copy and content that is journalistically sound. So, the idea of creating a "mini newsroom" populated by journalists and creatives is key.
Increasingly, The New York Times has produced work for marketers including Philips, Charles Schwab, Nike and Deloitte that's run outside the Times site (the way T Brand is set up is that the client owns the content). For Philips, it has a five-person team that acts like a mini-newsroom, producing long- form articles for the electronics company on an ongoing basis. One-third of T Brand's business is now coming from agency-type work, the rest from native advertising. All in all, the studio is on track to produce more than 100 campaigns and contribute 20-30 percent of the Times' digital ad revenue this year.

"We were seeing that, as the brands were approaching us through the lens of native advertising," said Sebastian Tomich, vice president of advertising and innovation at the Times. "If you took the Cole Haan video off our site and ran it somewhere else, it holds its own just like work a creative agency would do."
What type of content are advertising clients looking for?
Long-form, thoughtful storytelling is "still very much at the root" of Paid Posts "And that works. It's handmade, it's different. But that said, there's a natural bookend to that kind of story. Advertisers want to tell 'my side of the story.'" Tomich, of the Times, said. He was quick to stress that the Times isn't just "going to hire a bunch of copy editors because then we'll be like everyone else."
A fascinating finding of the INMA report is that the written word tops everything.
According to the survey, 68% of the news media publishers say that written content is the biggest native advertising opportunity, and video and multi-media storytelling come in second and third places with 53% and 45%, respectively.
These numbers reflect a strong trust in the written word produced by news media companies with a legacy of attracting and engaging loyal audiences. The numbers also underscore the most effective way to engage large audiences. While written content is No. 1, emerging formats such as video and other multi-media formats show promise now and in the future.
Who does the work?
Many media companies producing native content hire freelancers and consider them part of the "editorial team." In a variation on the theme of editorial involvement, the Danish tabloid newspaper Ekstra Bladet's editor-in-chief has actively participated in a native advertising project by being featured in native advertising videos.
This is an area in which each publication must make its own decisions.  The best models for sponsored content staffing include a combination of journalists and advertising creatives, working together and relying on each other's expertise.
Who sells it?
Few have dedicated sales teams for native advertising
News media companies contrast significantly with magazine companies in the way they organize their sales teams to sell native advertising campaigns. While 54% of the news media companies surveyed sell native advertising in combination with traditional advertising, 76% of magazine companies do so. Meanwhile, 20% of news media respondents said their company has a dedicated team to sell native campaigns, while only 14% of magazine respondents said so.
Previously in the Sponsored Content series
Sponsored content: the promising new frontier (Part One)
Sponsored content: who produces it? (Part Two)
Sponsored content : how much to charge (Part Three)
Sponsored content and the local newspaper (Part Four)
Speaking in Austin, Texas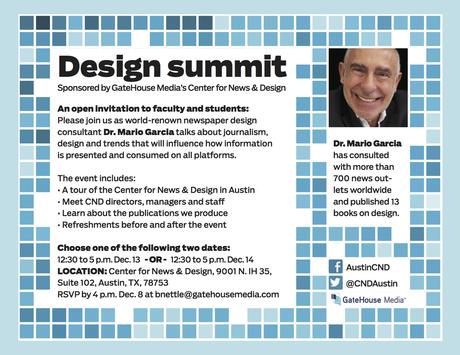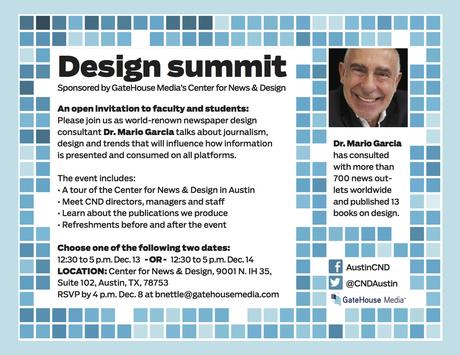 TheMarioBlog post # 2539
Please enable JavaScript to view the comments powered by Disqus. comments powered by
Disqus