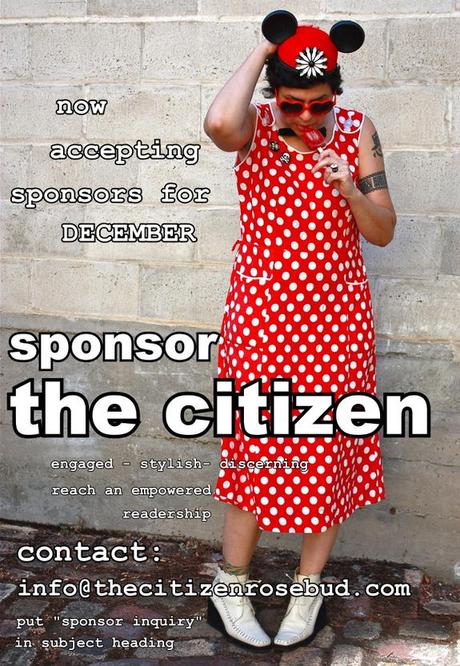 Are you a personal blogger, or a small business that loves shopping hand-mades, thrift shopping + vintage as much as I do? 
I'm now accepting sponsors for December! If you're looking to reach a smart, savvy + discerning readership, you might be just right as a sponsor for the Citizen Rosebud. Space is limited.
Email me for a Sponsor kit and let's see if we can work together.
Contact:
info(at)thecitizenrosebud-dot-com