Attention E&S Lovers, we are having a sale on spoilers on aisle 5. Please proceed with caution, for you never know if another tidbit will fall into your cart like the random pint of ice cream or bottles of wine you used to console yourselves while we wait for more Eric and Sookie goodness.
As always if you don't want to be spoiled… stay on this side of the line.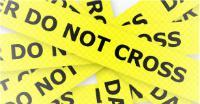 For those of you who have crossed the line and are counting spoiler calories, don't worry… this is a Eric/Sookie-lite spoiler, so we can say the spoiler calories really don't count… Unless you stopped at the freezer section to get more ice cream on the way to the 3 for 1 spoiler sale on aisle 5.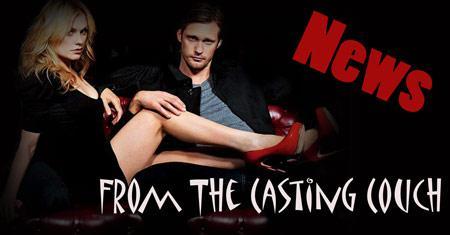 From the Casting Couch, thanks to IMDB  and Michael Ausiello we get a 2 for 1 combo that might have you raising an eyebrow (or hind leg) for a casting call for episode 5.09
From IMDB we saw the following:
TRUE BLOOD, Episode #509, "Everybody Wants to Rule the World"
Director: Dan Attias
Writer: Raelle Tucker
Location: L.A.
Start Date: Approx. 4/18/2012

[ELIJAH] Male, Caucasian. In his 20s to 40s, a very strong, cocky, Marilyn Manson-esque vampire. 2 episodes. Guest star.

[JACKSON] Male, Caucasian. 50s. Seen in flashback to the late 1980s, he's a giant of a man, powerful and inspiring and heroic. In the present, however, he's a sad, old man who's given up on life. Recurring. Guest star. (20)

[LOCAL REPORTER] This reporter grills Andy outside the Sheriff's Station. Co-star.

[SEXY VAMPIRE] Female, 20s. This sexy female vampire is a customer at Fangtasia. Co-star.

[TEENAGE ALCIDE] Male, Caucasian, 14. Seen in flashback, he is Alcide (Joe Manganiello) as an innocent-faced 14-year-old. Co-star.

[TEENAGE DEBBIE] Female, Caucasian, 14. Seen in flashback, she is Debbie (Brit Morgan) as an innocent-faced 14-year-old. Co-star.
Everyone's favorite (fang)reporter Michael Ausiello, gave us his spin on the casting call in his "Ask Ausiello" column.
OK, I'm dying here. Can I please have some True Blood scoop! —Mariamne


Ausiello: Ever wonder what an eight-pack looks like on a teenager? There's a good chance you'll find out in this season's ninth episode, titled "Everybody Wants to Rule the World," which introduces us to an "innocent-faced" 14-year-old Alcide. That flashback sequence also features a young Debbie, so my guess is we'll probably see how that toxic relationship of theirs took shape. Speaking of TB, the show is also casting a Marilyn Manson-esque vampire who was once powerful and heroic but is now a sad old man.
The original posts can be found at IMDB and TVLine.com

If you were looking for a sale on fairy lights, check out the discount on the season 4 variety. Thanks to this article about the newest fairy Claudette (Camilla Luddington), we are learning that the fairies are being "Revamped". And i don't think for dinner. While she didn't go into to much detail, she does mention that she and our favorite telepath Sookie (and Jason) are working closely together.
Only time will tell to see how this will all affect our Telepathic Barmaid and Viking Vampire… and hopefully we don't max our credit card out with our spoiler purchases…
Till our next "spoiler shopping trip"