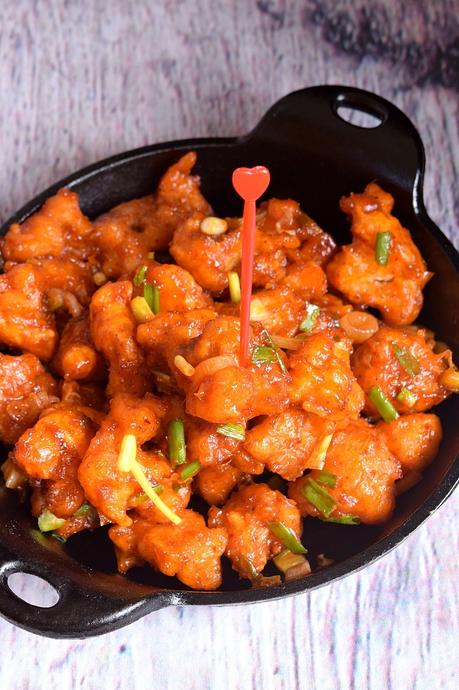 Spicy Gobhi Schezwan ( Cauliflower in Schezwan Sauce)
Spicy Cauliflower in Schezwan sauce. Wonderful recipe which is ready in no-time.
Wash the florets thoroughly,and soak them in salty water for a while.In a mixing bowl,add all the ingredients mentioned to make batter.Add half of the chopped spring onion,white and greens.Add the remaining spring onion whites and greens and adjust salt if needed.
This step is usually done by me just to clean them.
Add water little by little to make slightly dry batter.
Do not make this watery.
Heat oil in a deep frying pan, and slowly fry the florets to crisp. In a pan,add oil and when hot,add all the ingredients mentioned and fry for few seconds.
Stir for few seconds. Add the fried florets,toss well.
Serve hot!