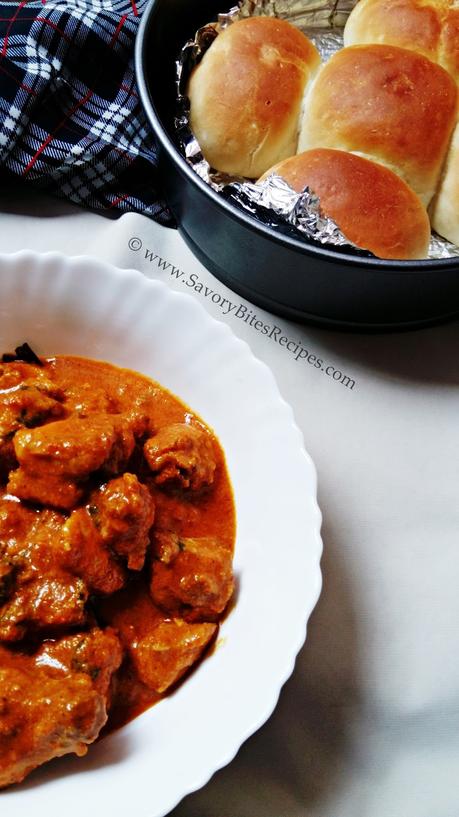 Wash the chicken and marinate it with things mentioned under marination.(Assuming that you are using chicken which is skinless and cut into pieces with bones)
Let this chicken sit aside for 15 minutes to 1/2 an hour.
In a wide pan,add oil.
When its hot add tomato and onion.
Fry them till they are brown.
When cooled grind them to a smooth paste adding little water.
In the same pan,add oil and when its hot add all the dry whole spices(bayleaf,green cardamom,peppercorns,cloves,cinnamon).
Fry these for some time.
Then add the onion-tomato paste.
Again fry this lowering the heat for sometime.
Add marinated chicken to this,add sufficient water to this and let it cook.
Adjust salt.
In a mixer-grinder,grind the grated coconut to a fine paste.
Add this to the cooking chicken.
Add sugar ,coriander powder,malvani masala,garam masala.
Cover and cook on medium flame.
Till the chicken is cooked well.
Add cilantro.
Serve this gravy with pav!
Enjoy!