First off, I have a bit of an announcement.I'm kind of excited about it.  Check out that web browser up top... yep.. I'm a dot com!No more blogspot in my name, folks.  Just a little less typing you need to do to come visit yours truly!!
I am now www.vixenmade.com.
It's just me all grown up... Ha!
Let's move on, shall we!?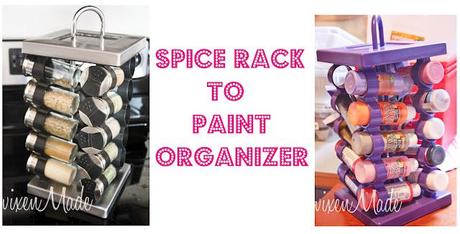 This weekend, as I was doing some tidying up in my kitchen, I realized I was sick of seeing this on my counter.  It takes up space, is a bit of a grease collector and it's just ugly.
Plus, I organized a drawer for my spices (which is WAY more useful!).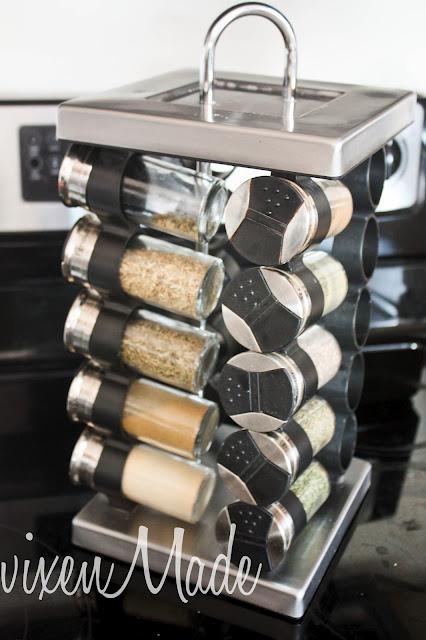 I wasn't sure I wanted to throw it out.  Once I emptied out the spices, it seemed I could use it elsewhere.  So it made the trek downstairs to.. where else.. my craft room!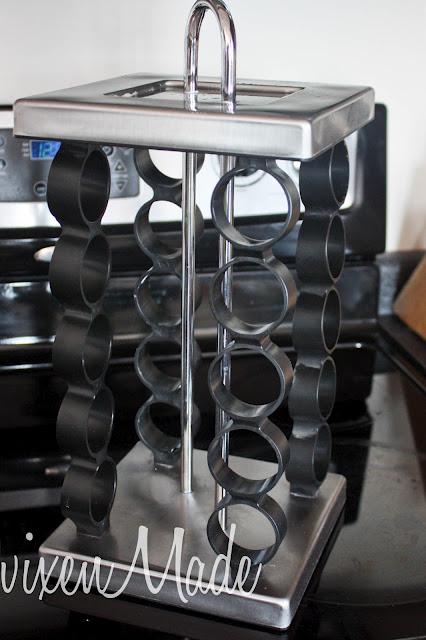 The holes were a perfect fit for my acrylic paints and fabric paints!  After a good cleaning (grease.. remember?), a coat of primer and then a coat of grape purple (LOVE it!), it was my new paint organizer.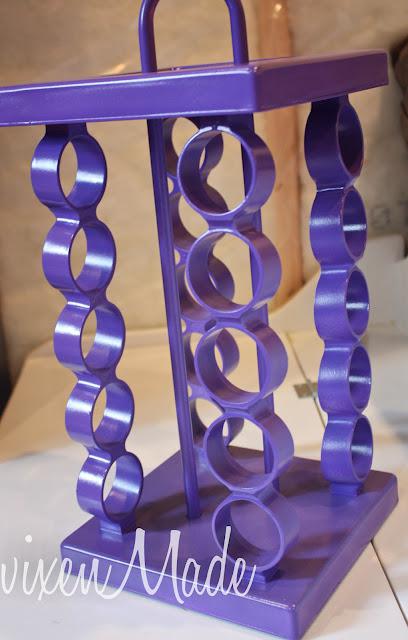 Isn't it fun!?  Nothing like a paint organizer that spins.  She's perfect.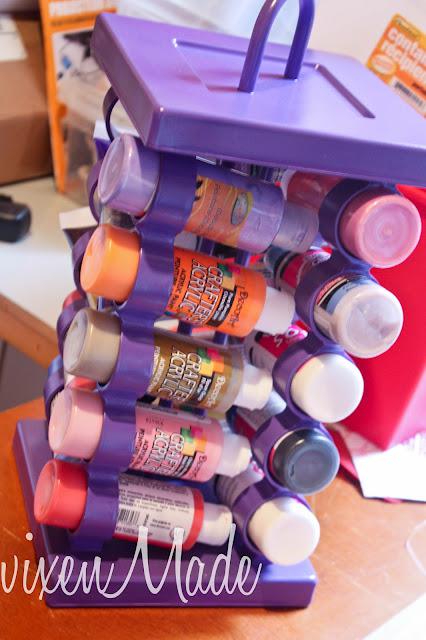 And isn't the color fabulous?!  Probably my new favorite spray can!!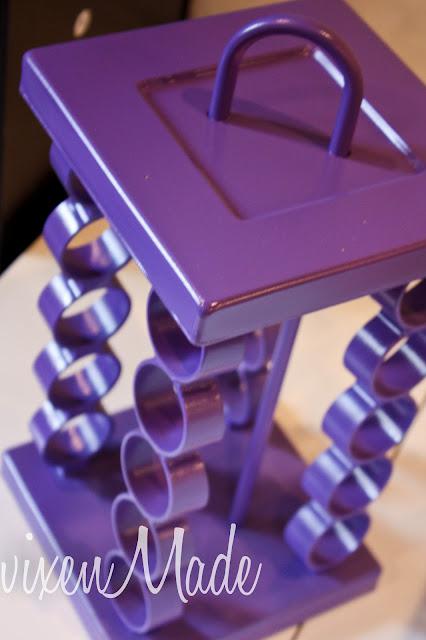 I just love making something new and resourceful again.
Thanks for stopping by!

I link up here!