Across the final three months of 2016, I embarked on a 'spending spree' of sorts to upgrade a few key areas of my existing range of walk-related clothing.
In this post, I'll summarise everything I purchased along with a brief explanation as to why.
If you'd prefer to watch an eleven-minute video (with questionable audio-synchronisation), please scroll down to the bottom of this page.
So, my 'spree' began with the purchase of a brand-new pair of gaiters: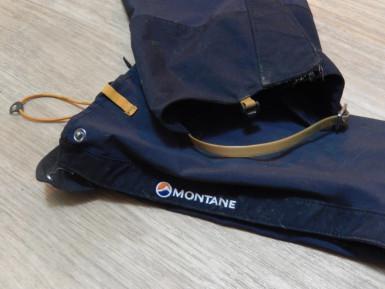 Before this, I'd been making-do with Highlander-branded gaiters that cost no more than £15 a pair and rarely survive longer than fifteen months with regular use. With their lack of durability, I've never found them to be breathable either and this would often result in the lower portion of my trousers becoming wet through condensation… Of course, gaiters are supposed to keep you clean and dry!
In store, I compared the Montane Endurance Pro Gaiters directly with a price-matched pair from Berghaus. I found the Montane brand not only weighed less but they generally felt more comfortable and not in any way restrictive. I've been using them frequently since October and they've only kept my legs dry with the bare minimal of condensation forming (inside the gaiter but not on my leg) where my boots meet the ankle.
In short: I do highly recommend these gaiters and hope they last a good couple of years.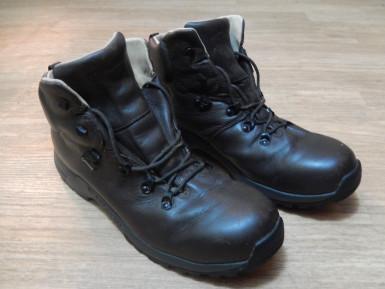 In 2015, I broke my personal spending record and invested quite heavily in a pair of Salomon walking boots that I very quickly fell in love with. I still hold them in very high regard today but, where the lower leather had cracked on one side of each boot, they're no longer waterproof enough to be worn in winter.
So, I sought out my first pair of leather boots and found the Berghaus Supalite's on sale at a local independent store (Country Innovation – they're usually close to £150).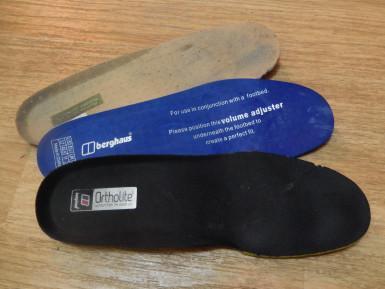 These are not as comfortable as my Salomons but they're not uncomfortable, either. Some issues have arisen because I purchased a half-size (UK) larger than usual and I'm constantly trying to address this with a combination of insoles and footbeds (my big toes are abnormally long and take a bit of a beating going downhill in size ten boots).
Their water repellency has been excellent, all the way up to the ankle. At the time of purchase, I also bought a tin of conditioning cream (which I apply once a month) and I use dubbin wax on a weekly basis, after giving them a quick scrub in the kitchen sink. I have a suspicion that the laces may not last and, in advance of the purchase, I read several Amazon reviews on how the soles might 'detach' prematurely… My only other suspicion is that the tread may wear quite quickly – but, as I bought these for use in winter and wet weather, I'm confident they've survive in to 2018.
[Not pictured: I also purchased a merino wool Buff from the same store and wear it every time I'm out. – £25]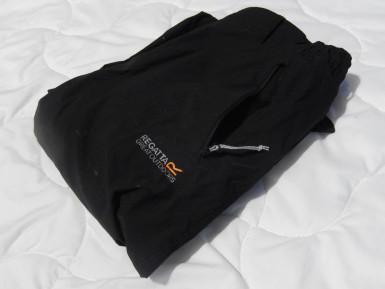 I am generally not a fan of over-trousers. I've owned them and still hold on to one pair. But, as someone who frequently climbs hills, I just find them too hot and heavy. It's possible I could have (and may, one day, still) looked for a lightweight and breathable option but went with these Regatta Fellwalk trousers because they are not over-trousers and are to be worn in place of regular ones.
These are rated only as 'shower-proof', which is not to be mistaken for waterproof. At £25, I wasn't going to expect too much but I've found them to be extremely comfortable, they fit well and they're very lightweight and very preferable to most hiking situations.
Within weeks of wearing them, I realised that they are not at all windproof (hence why I purchased my first baselayers, below) but they would hold off the occasional or infrequent shower. It was only while walking the Stonehenge Stomp a fortnight ago that I found water creeping through to my knees towards the final hour of the walk, as the rain began to fall in its heaviest pattern… Soon, my baselayer pants were damp up towards my waist (wet underwear) and down as far as the tops of my gaiters.
In the long-term, I may look to upgrade from these, although they certainly won't be heading for the bin. For now, I'll try and avoid long walks with 'heavy and persistent rain' forecasts.
Mountain Warehouse
Reading this, you may well have your own opinion of Mountain Warehouse and its many nationwide stores that adorn high streets and garden centres alike. I've never been one to purchase great amounts of kit from them as a lot of what they sell can be defined as falling in to the 'budget' range of clothing… Really, I think it comes down to how often you intend to use said equipment.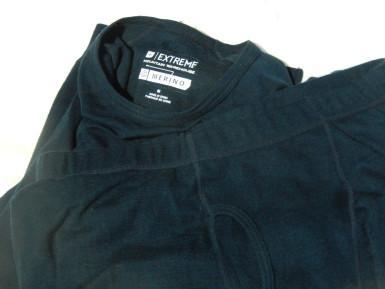 I'd not owned any proper baselayer kit before and was keen to try something other than long-sleeved cotton T-shirts (cotton tends to absorb and hold on to moisture, sweat and odours). Merino wool is something I'd read about (I've also read how we, as a country, could be doing more to produce our own wool-blend materials) and these seemed to be reasonably priced as a kind of trial… I mean, it could've been a disaster to have spent £90 on a merino wool top, only to find that I would be allergic.
I purchased the top on its own, first of all and I've been very happy with it ever since. To put that in to context: if I wear a microfleece on top of this, I get too hot and have to remove a layer. In winter. Typically, I wear this beneath only a lightweight waterproof jacket). I can wear it on a number of walks across a handful of weeks without creating a stink. Once a month (on average), I wash all of my merino wool kit in wool detergent in my machine on a wool cycle.
It was after the temperature dropped that I purchased the baselayer "pants" trousers/leggings to add the windproofing that my shower-proof trousers did not have. They've also been great. I was concerned that they might become too warm but I've never overheated going up a hill or Welsh mountain. I went for the option to have the fly (same prices as the ones without) but I never seen to use it. There's enough stretch to get them down without, when you have to go.
[Not pictured: I bought a pair of their fleece-lined Winter Trek Trousers for general and casual wear. I fear they'd be too hot for hiking and hill-climbing, plus the lack of waterproofing but, they're great for wearing out and about. – £30 sale price]
Baselayer T-Shirts – (2 for £20)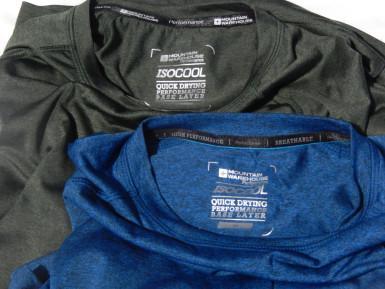 While I was buying the merino top, I saw that these T-shirts were on offer at two for £20. I didn't buy them for the fact that they are baselayer material (made from polyester, I believe) but they're absolutely fine and I'm confident I can wear them all year round. Plus, they're not cotton!
Vaude Lierne Jacket – £70 (Amazon)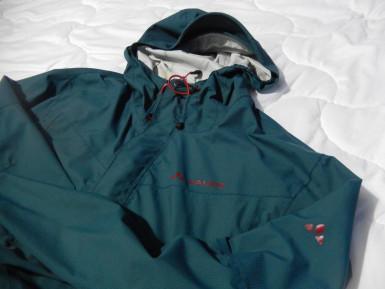 I'd been wanting a decent waterproof jacket for a long time as my £35 Karrimor coat was neither lightweight or breathable, even if it repelled a fair amount of water. Eventually, I was able to eliminate the majority of items from my shortlist based on reviews to be found on Revoo and Amazon. I hadn't heard of Vaude before but the Lierne jacket offered a number of features that I was interested in:
-Under-arm ventilation
-Higher front pockets to sit above hip-belt
-Peaked hood (I wear glasses)
-Lightweight
You can find it at Cotswold Outdoor for £120 but it was only after seeing it much cheaper on Amazon that I decided to take a punt on an item for which I could find very little user comment (without attempting to translate German in to English). This jacket's also what Vaude refer to as a 'Green Shape' design and I like to think that the issue of materials used in the making of outdoor kit and clothing is one that shall continue to grow. I feel a little bit like someone who's set out to make a stand…
Overall, I've been extremely happy with this jacket and have not suffered even a single leak. Condensation has not once been an issue. I should be able to wear this through the summer – I've become a fan of layering, as opposed to buying one or two thick and cumbersome layers. I do wish the front pockets were a little higher still as the hipbelt on my backpack does cover the bottom half of each. Personally, I would've liked to find an inner chest pocket and maybe a larger or wider hood at the sides (but then, as someone who takes an XXL hat size, maybe I would be expecting too much).
Vaude also do waterproof trousers, tents and more. It's worth a look.
Disclaimer:
I'd like to make it clear that I am someone who mostly embarks on hillwalking, up to around 600m above sea level (with a few infrequent exceptions across the year). Someone living in the Lake District for Scottish Highlands, for example, may find some of my choices to be less adequate for their own. But, I do hope this post proves to be useful for some, if not all who read it.
If I've worked this out correctly, I spent £360! Which may sound like a lot on its own but, spread across a period of three months, I don't think it's bad at all, considering how often I'll use it.
Thanks for reading and for watching.