Our third day in Kuala Lumpur (KL) didn't begin as well as our previous days in Malaysia's capital. There was one reason why…Taxi drivers!
We left our hotel in the morning with optimism. We had a plan and we had a destination. All we needed was transportation. We decided that the best form of transportation for us would be a taxi. However, finding one with an honest and fair driver proved more difficult than expected. All taxi drivers we approached refused to run their meters and wanted to overcharge use for the ride. We approached five drivers in all and we walked away disappointed. Out of frustration, we decided that we would walk it. Luckily, we were approached on the sidewalk by a local who gave us directions to our destination. Not only was he helpful but he also brightened our morning of frustration.
After about a 30 minute walk in the heat, we did manage to reach our destination. The destination…(que drum roll)…a mall! Yes, that's right, a mall. You may be wondering what was so special about this mall? You may be thinking it is one of those malls with an amusement park, an aquarium and other entertainment facilities. You would be wrong. It was just a regular mall with floor upon floor of stores.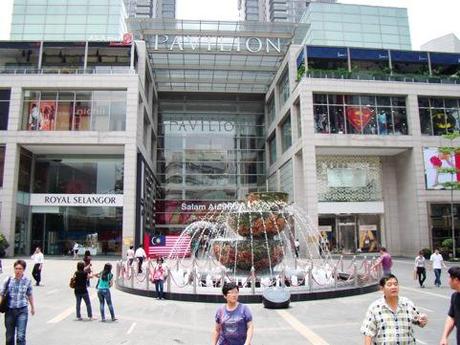 One thing we knew we needed to do on this trip was to shop. I find that because of my height and shoe size I am unable to find clothes or shoes that fit me in Korea. I can find some things but the choices are limited and it can be hit or miss. The Pavilion Mall in KL was a perfect spot for me. I was able to pick up shoes and sneakers. My wife also picked up things for herself.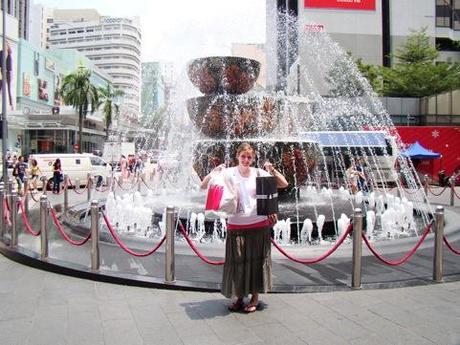 We didn't spend the whole day within the mall and we did manage to get some more exploring in. One of the highlights was going to see the 5th tallest buildings in the world, the Petronas Towers. These buildings are the current headquarters of the oil and gas giant company, Petronas. These towers were completed in 1999 and for 5 years were the world's tallest until Taipei 101 was completed.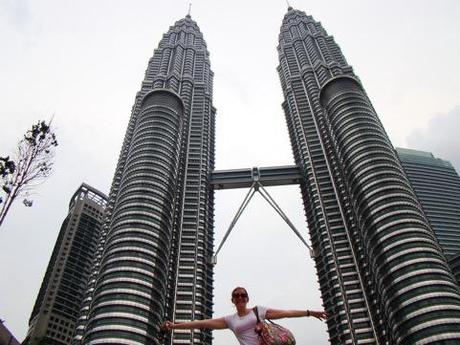 Our third and final day in KL didn't start off well, but after some directions given by a friendly local the day picked up. In the end, our last day was a great day. Our next destination is Penang, which is an island off the coast of Malaysia with a lot of colonial highlights and delicious food. Stay tuned!