North America has its first Official Trappist Brewery in Spencer Massachusetts. "Spencer Trappist Ale" was brewed by The Spencer Brewery at the St Joseph's Abbey. The beer pours a cloudy orange with a white head and some sediment. The aroma consists of fruit, yeast, sweetness and some malts notes. The flavour is of yeast, pepper, fruit and some good caramel notes. The alcohol content comes in at 6.5%. While not one of the most exciting Trappist ales it is still quite tasty and supports a great cause.
Commercial Description: Our recipe was inspired by the traditional refectory ales known as patersbier ("fathers' beer" in Flemish). These sessionable beers are brewed by the monks for their dinner table and are typically only available at the monastery. Spencer is a full-bodied, golden-hued ale with fruity accents, a dry finish and light hop bitterness. The beer is unfiltered and unpasteurized, preserving live yeast that naturally carbonates the beer in the bottle and keg, and contributes to the beer flavor and aroma.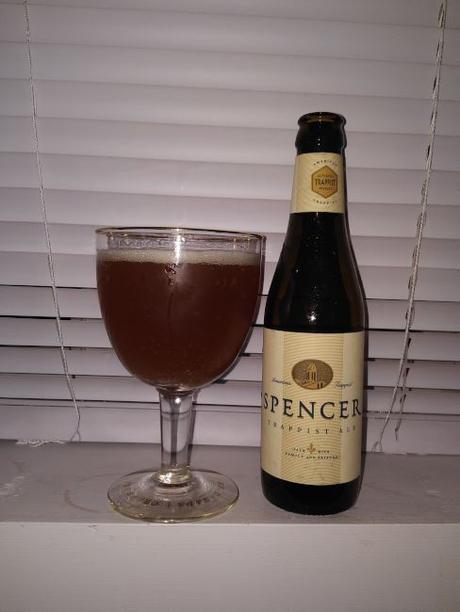 About Mike
I am an avid outdoors man and hobby photographer who loves to spend as much time as possible exploring the beautiful backcountry of the Province of British Columbia and everywhere else! When not exploring nature though I am exploring Craft and Micro Brew beer locally and from around the world. If you love beer like I do please come on a journey for your taste buds. Who knows you just might find your next favorite beer!
This entry was posted in Belgian Pale Ale, Trappist and tagged caramel, fruit, massachusetts, pepper, spencer, spencer trappist ale, st joseph's abbey, sweet, the spencer brewery, trappist brewery, usa, yeast, yeasty. Bookmark the permalink.