When Boon came back from the Speedway he was raving about it like an excited little boy (bless him), in fact he was so excited about sharing his experience that when I (a little sarcastically, I'll admit) suggested he write a guest post on the blog, he actually did!
I really have tried to get into Speedway (I've been to several meets/matches/games) but it really does nothing for me AT ALL (except there is often beer and pies and if the weather is nice you can take a book and lay in the sun), but if you like motor sports and crashes and you haven't been to the Speedway (bikes not cars) then you should go and check it out.
And so, I bring you Boon's first blog post (which includes pictures and video):
——————————————————————————————————————–
I've been a huge fan of speedway since I was 16 (which as I'm in my late 30s means a lot of watching meetings!) after my dad took me to my first match in Sheffield.
For anyone who has no idea what speedway is, basically it's 4 motorbike riders, 2 per team, riding around an oval dirt track in a stadium at 70 miles per hour on a bike that has no gears, no brakes and looks nothing like any bike you've seen before.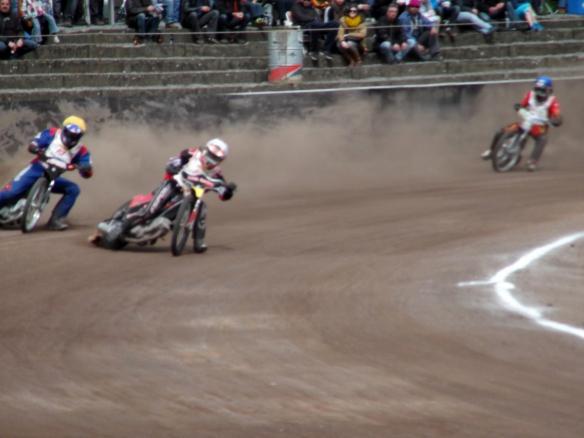 When going round the corners the riders skid the back of the bike out and control it by putting their foot on the floor (that's covered in a steel shoe which gives off sparks when it hits the ground).  It's a mad sport that is mostly run on team lines so has the added benefit of being in a league.
Leaving the UK has meant that I've stopped watching speedway live for the first time in over 20 years, because Belgium has no tracks.  Or at least that's what I thought! Quite by chance, I found out that there is a track about 40 minutes from Brussels in Huisen Zolder, and that they were holding a meeting the following Sunday.
Needless to say, I jumped in the car and drove through the Belgian countryside to watch it.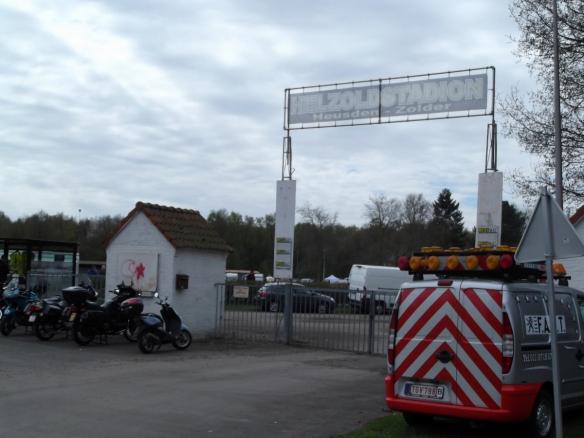 The stadium reminded me of one in Long Eaton, Derbyshire, which has long disappeared beneath a housing estate.  A bit rough, but with good terracing and a crowd of about a thousand.  The whole afternoon, from the 30 heats of speedway to the parking and programme, cost only €10.  The same amount of races would have cost about €90 in the UK.
The meeting itself was great, plenty of riders I hadn't heard of, especially the Dutch ones, and a female rider (which is unfortunately very rare) who made it to one of the finals until her engine gave out.  The crowd was loud, the stadium great and I even had a Jupiler beer while watching the action.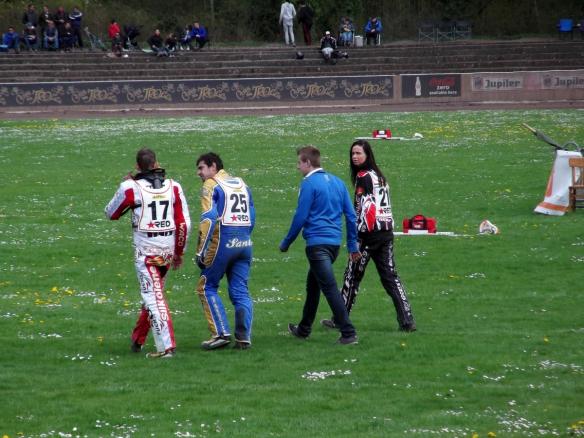 A great afternoon watching the Belgian championship, I left knowing the next meet is in June.  How to convince Michelle that we should go to the next meet on our wedding anniversary?!!