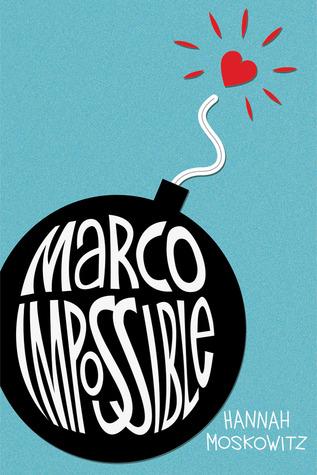 The Deal

: Marco and Stephen are best friends and just a few days shy of finishing middle school and moving in different directions (and schools). They get busy planning one of their famous "heists". 


With the clock tickling out, Marco wants to break into the high school prom and confess his love for Benji, the exchange student he has had a crush on for months and whom is leaving soon. 
My Thoughts: I'm leaving the description very short, sorry about that but in very basic terms this is what happens in the book. The story is narrated by Stephen, who calls himself Marco's Sidekick, and he's a really sweet guy, I really liked him right from the start.
I had my doubts about  Marco, I eventually warmed up to him but I liked Stephen better, I thought he was a better friend to Marco than Marco was to him. I really liked the time period the story covered - this last bit of time Marco and Stephen get to spend together before going in different directions what with high school and what not.
It's a really sweet and funny story all in all, I'm not sure if it was as amazing as I was expecting given the glowing reviews of it that I had read before but it was worth my while anyway even though I had a little bit of problem connecting with the guys at the beginning. 






What's a Book Speed Date, you ask? It's a quickie review--about 150 words or so--of any genre book (variety is the spice of life, after all).
If you want to join in or just read other speed date reviews, check out The Book Swarm