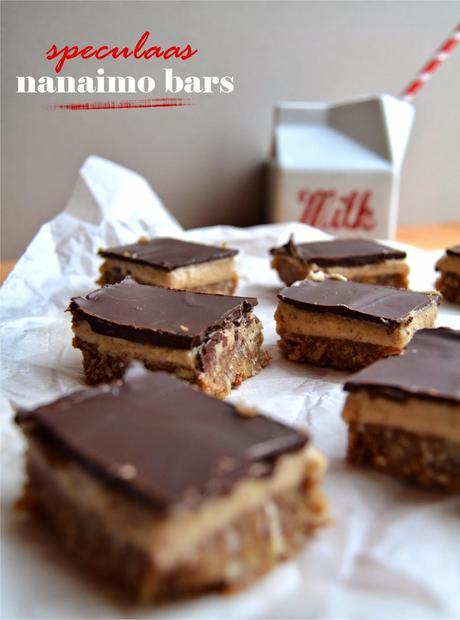 Yes, Speculaas Nanaimo bars - sound good don't they? Or perhaps you haven't heard of Nanaimo bars at all. They are bars of deliciousness which originated in Canada (the city of Nanaimo to be exact). I have made original ones before which comprise a biscuit base, thick custard filling and topped with chocolate.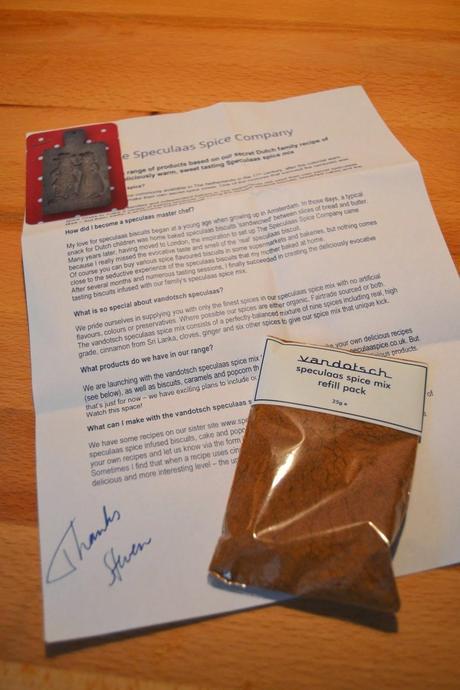 I was recently sent some spice mix to try out by a company, The Speculaas Spice Company. Speculaas biscuits, or cookies, originated in the Netherlands in the 17th century and they have been popular ever since. Steven who runs the company wanted to create a spice mix like the one that has been passed down through his family. Vandotsch speculaas as it's called has a mix of 9 spices including cinnamon, ginger and cloves. Perfect to be used in any number of sweet treats, I wasn't sure initially what to conjur up with the mix.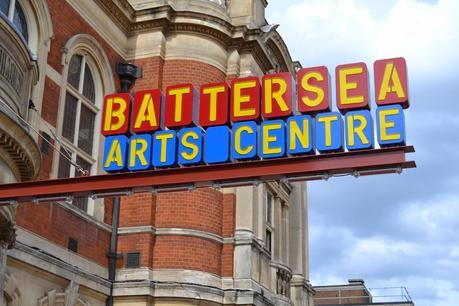 Then my inspiration came whilst I was at the Food Blogger Connect conference last weekend in London. The conference, held at the Battersea Arts Centre, was attended by food bloggers from all over and there were labs and knowledge hubs on various topics throughout the weekend. I will bring you more about this soon. At the conference though, was strEat party held for the attendees to sample foods from all over the world.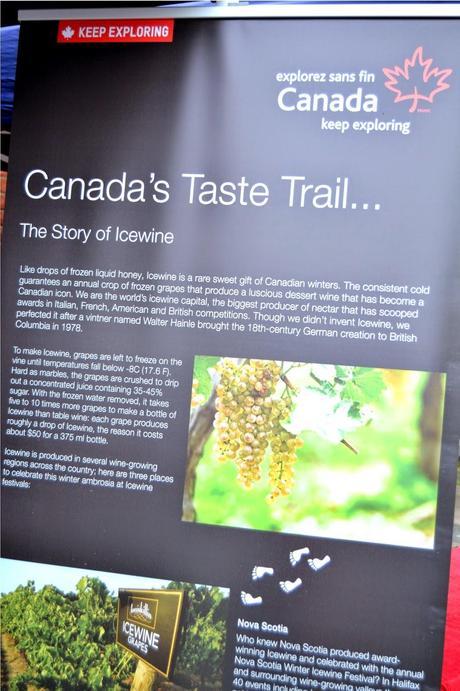 And one such country, you guessed it, was Canada. I love Canada, although it's been 10 years since I last visited. Explore Canada was there offering 'Canada's Taste Trail' with delicious food and drink to sample. This included Canadian wine – which I love, but you cannot find in the UK for love nor money. There was also Icewine, a drink made from frozen grapes. It's a more viscose drink than regular wine, with a slightly lower alcohol content, but my goodness is delicious. It's meant to be sipped slowly and savoured. The icewine martinis on offer at the weekend were too good to turn down.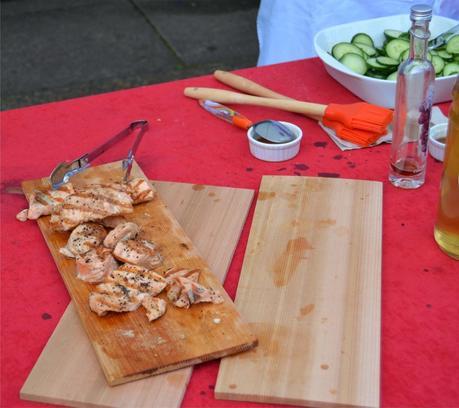 I discovered before attending the event that one of my favorite TV chefs was going to be there. Anna Olson, who appears on the Food Network in her shows 'Fresh' and 'Bake with Anna Olson' was there serving up flavourful grilled Canadian salmon drizzled with an ice wine syrup. Anna very graciously let me have my picture taken with her and it was a pleasure to meet her. If you haven't seen her shows on Food Network, check them out!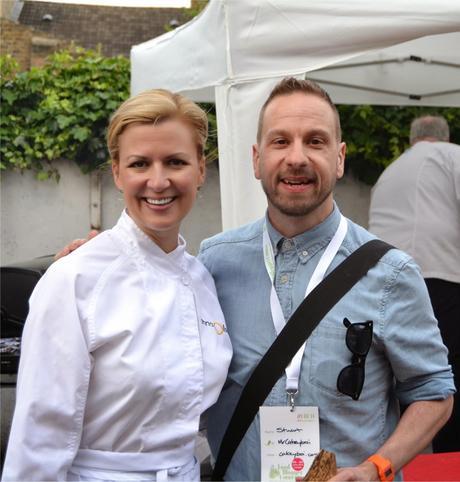 The last Canadian treat that I sampled were Nanaimo bars(see it does all tie up) and they came in different flavours. The middle custard filling was flavoured with either the original, caramel, mocha or raspberry. The caramel was my hands down favorite and I will be looking for these when I return to London very soon (I believe you can buy them in Selfridges). But this gave me the idea to use the speculaas mix in the bars.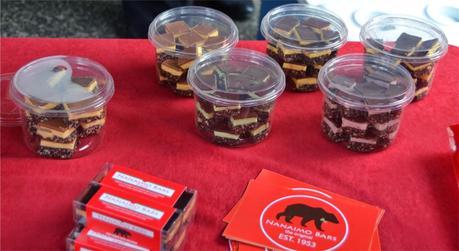 Upon my return I purchased the ingredients and whipped them up to take to my friend Claire's for dinner. Claire and her husband loved them as I knew they would. I also took some into work and all of my colleagues were blown away by the flavours – the chocolaty biscuit base with coconut and nuts and then the spicy sweet filling. Everyone could taste different spices in the mix – cinnamon, ginger and I got a bit of an anise flavor.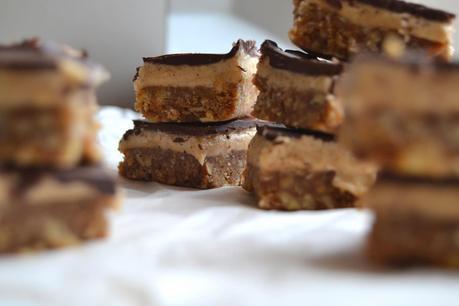 Here's how I made them:
Yield Approx: 20 bars
Biscuit Base:113 grams unsalted butter55 grams granulated sugar1 medium egg1 teaspoon vanilla extract1 tablespoon unsweetened cocoa powder320 grams digestive biscuits – crushed (21 biscuits approx.)90 grams desiccated coconut65 grams pecan nuts chopped
Filling:56 grams unsalted butter, softened2 tablespoons milk250 grams icing sugar2 tablespoons custard powder1 ½ teaspoon Vandotsch Speculaas spice mix
Topping:140 grams dark chocolate (65% min)15 grams unsalted butter
Method:Line an 8"x8" brownie tin with foil and set aside.To make the base , in a bowl, place the butter, sugar, the egg, vanilla and cocoa. Place the bowl over a saucepan of simmering water (don't let the base of the bowl touch the water) and gently stir the ingredients until the butter has melted and everything has blended. Remove from the heat and stir in the crushed digestives, coconut and pecans. Transfer the mix to the brownie tin and press down evenly, as firmly as you can. Place the pan in the fridge for 15 minutes to chill.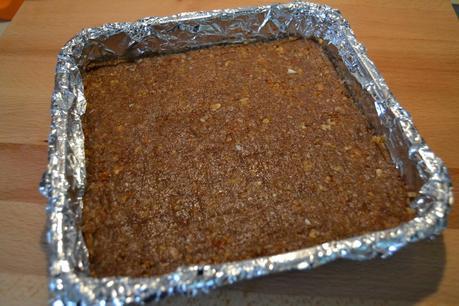 To make the filling, combine the softened butter, milk, icing sugar, custard and spice mix until it is a smooth spreadable paste. Add this to the top of the biscuit base and with an off-set spatula spread evenly. Place this into the fridge to set up, for about 30 minutes.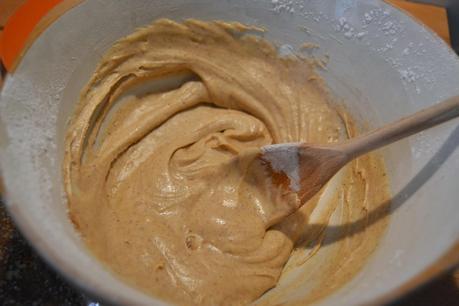 Lastly, melt the dark chocolate and butter together over another bowl, which is on top of simmering water. Pour the melted chocolate over the chilled filling and again, spread evenly.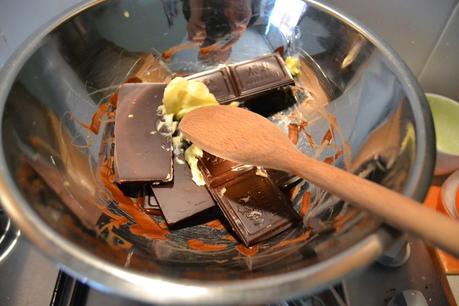 Place into the fridge again and chill the bars for at least an hour before slicing up into squares.
The speculaas spice mix can be purchased at www.speculaas.co.uk. If you can't get hold of it there are plenty speculaas spice recipes online to try for yourself, although they won't be quite like Steven's mix!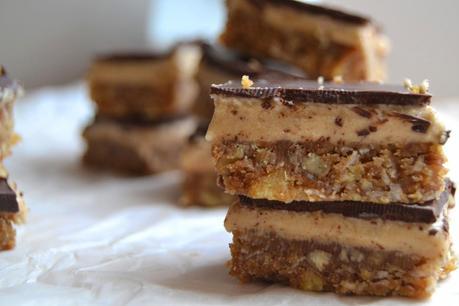 Disclosure Statement: I was sent to the spice mix free to sample and was not requested to make a recipe with it. Any opinions expressed are my own.