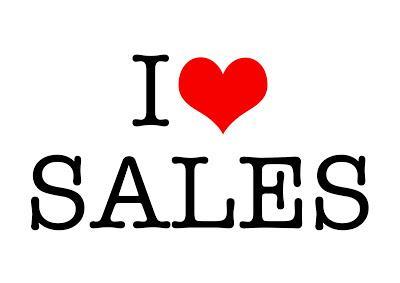 This morning I visited one of my fav online shopping sites,Shopbop, and noticed they were extending their super sale AND adding an additional 25% off for 3 days only. You can shop the sale HERE,and reap the rewards of the 3 day sale by simply entering the code  EXTRA25at checkout.
Shopbop isn't the only one having a fantastic sale at the moment, oh no. As I have previously mentioned it is that time of year when online retailers are practically GIVING AWAY their goods. So I've rounded up my favorite online shops and decided to share with you some of the best items that are currently on sale at the moment.

Buckle up, it's about to get crazy… (a bit over dramatic ) I apologize in advance this is a long post, but when you save $400 on a pair of designer shoes you can thank me later, ok?

1. Net-A-Porter: This is where dreamers comes to dream. Checking daily to see if that pair of Gucci pumps or the Proenza clutch they added to their "wish list" has been reduced further. Items come and go so quickly, new items are added daily, and further reductions (up to 70% off) take place constantly, its magical, and the "limited quantities" alerts they provide are quite helpful, while still adding to the thrill of the find.  I have scored some serious items from this sale, in fact, my the first item ever purchased from Net-A-Porter were my pony hair espadrilles by Christian Louboutin; I am wearing them today, four years later, they have served me well at 50% off! :)
Check out my picks from the sale below, and take a look for yourself, I am certain you won't be able to walk away without creating your own wish list.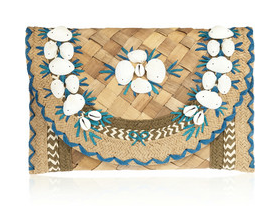 If you're into super cute and awesome clutches that are perfect for summer look no further. Usually Anya Hindmarch is out of this world expensive but looky look this is 40% off. Still an investment but a special item to add to any wardrobe.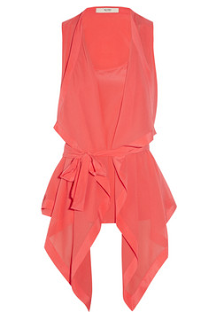 This is actually pretty outrageous, an Etro blouse for $225 . Regular price was $750, so ya, enough said.
2. Yoox:  I just recently discovered Yoox, they sell everything under the sun. Including children wear and ART! And their sale, well it's incredible. Currently most of their spring/summer collection is at 50% off.
My picks are below, and p.s they currently have A LOT of Missoni on sale; A-LOT!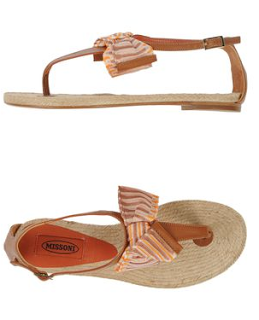 Missoni espadrille sandals for $149.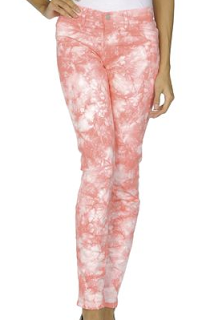 J Brand denim for under $110, yes please.
3. Far Fetch:I have always loved Far Fetch, the concept is amazing, they carry fashionable items from boutiques all around the world. So you could be shopping in Italy one minute and the Netherlands two minutes later.  Of course they carry all the staple designer lines such as Wang, Stella, Valentino, Versace etc, etc. Bu they also carry many, many contemporary designers, and tons I am sure you have never heard of but would love to own. It's a great place to become acquainted with a fantastic new designer.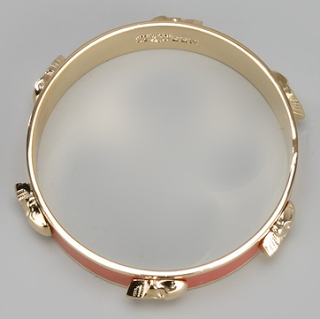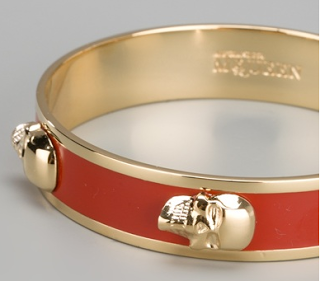 What I believe to be the perfect accessory to liven up any outfit. They are even better stacked, and at half off you can buy two :) Alexander Mcqueen skull bangle 
4.
Nordstrom
: Toronto is getting a Nordstrom! Yep, my "happy place", Yorkdale Shopping Center is building a three-level, 188,000 square foot store which will open in fall 2016.  As a first-to-market, it will be a thrilling experience to shop in Nordstrom in Canada, but why not test the waters early by doing someone online shopping? With up to 50% the current sale is pretty kick ass, But if you have some patience, and wait just two more weeks you can catch their bit ANNIVERSARY sale!
This is Nordstrom's biggest sale of the year, and it begins July 19
th
.  Next season's styles will be making their debut, and they will be on sale for a limited time at the Nordstrom Anniversary Sale happening July 19th through August 4
th
. If this sounds incredible, that's because it is! I suggest shopping early to avoid missing out on your size and the items you want. 
New fall styles available pre-season and they are on sale! What's not to like?
For now, here are some of the current sale items for you to check out.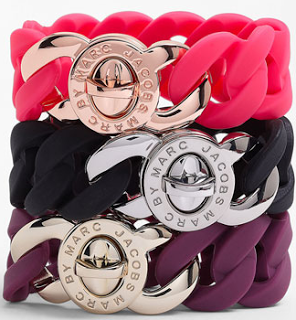 These Marc by Marc Jacobs stretch bracelets are so cheap you can buy a bunch and stack em.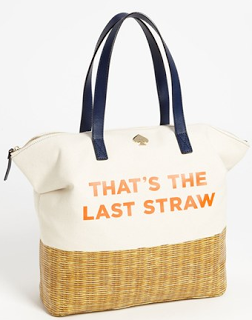 Kate Spade at 30% off is a really enticing deal. Seems like all the spring summer line of accessories is currently on sale. 

6. Shopbop:  as previously mentioned, Shopbop is holding a special 3 day sale extravaganza! Head over and feast your eyes on the goodies, I spent copious amounts of time on their site last night and that was just looking at the SHOES. Sigh….so many sale items, so little time.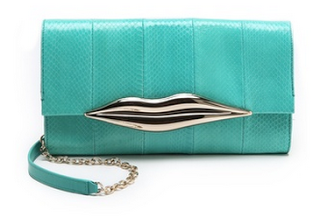 Shopbop has truck loads of DVF on sale, and this teal clutch with her signature lips is a perfect item to grab before its gone. DVF Snakeskin Clutch 
If you know of any other online retailer that is currently holding a super sale please let me know :)