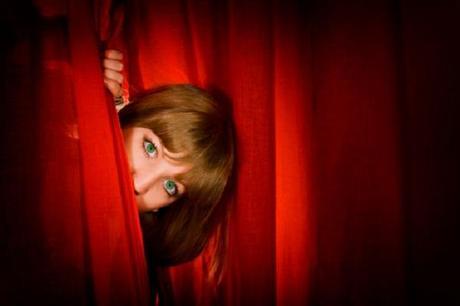 I love to talk to people. It wasn't always like that for me but now, if you end up in line with me, I will at least issue you a 'hello'. Being naturally inquisitive is part of the reason that public speaking has always been easy for me. Like all speakers, there are initial nerves but once I find a comfortable groove, it's pretty easy to interact with an audience.
It's not like that for everyone. In fact, I'm often surprised at the number of people who are successful speakers, but call themselves introverts. It's not an easy thing to "break out your shell" in front of a group of people that you don't know.
Shy speakers need to gain a bit of ground before they get comfortable and it will take them a bit longer to find their groove when giving a presentation. Here are some other tips for shy speakers.
If you're making hand written notes for your presentation, use an ink color that is calming. Stress-reducing colors will help bring you a sense of calm. Using an ink color like red will trigger your brain to make "stress-inducing" decisions and when you're nervous about speaking, you don't want to add additional stress to your brain.
Encourage yourself. On your index cards or speech notes, include little words of encouragement. Put a note in the margin that says you're doing a great job or that you've reached your favorite part of the presentation. It may be just what you need to read right when you need to read it
Avoid "off the cuff" speeches when you can. Shy speakers are calmed by the ability to prepare and practice. Even if you're doing a quick thirty second introduction of yourself, the sky speaker will need a moment or two to prepare. When asked to give remarks on the fly, don't be hesitant to ask for those preparation moments. Those moments will give you some calm.
Don't be afraid to use a comfort item. I cannot speak properly without a pen in my hand (never the clicky-top kind though). A lot of speech preparations tell you to "use your arms and hands" which is a great tip, but those movements can sometimes come out looking jerky or robotic. Holding something in your hand, like a pen, can help your hands feel balanced and aid in letting you make more natural movements when you speak.
Of course, the biggest weapon for the shy speaker is to practice, practice, and practice.
Are you a former "shy speaker"? How did you kick the habit? What tips would you give someone looking to improve in their speaking confidence? Are those tips different when you're making a speech over a conference call or do you think the same delivery techniques can apply?