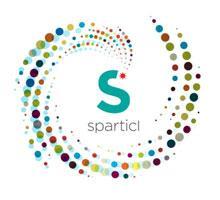 I have had the good fortune of working on a science based website through Twin Cities Public Television over the past year. The work dovetails with 2nd Green Revolution in many ways, namely by providing quality information to the end user. Sparticl, "is a new web and mobile service for teens, a collection of the very best the web has to offer in science, technology, engineering, and math or STEM."
The reason I mention Sparticl here on 2nd Green Revolution is that it aims to accomplish something else that we've discussed for quite some time. There appears to be a need for a "technology explained" section of our site that we continuously consider building. However, we also want to focus on the most important and relevant news stories and opinion pieces from our dedicated staff. Sparticl achieves this by providing curated videos, articles, and interactive experiences on STEM topics.
While its library continues to grow, a number of the topics relate to clean energy, sustainability, and ecological concepts that serve as the foundation of the second green revolution. Check it out and let us know what you think.
[Image source]