A couple of weeks ago I found a dress that I wanted on ASOS. It was the perfect Christmas party dress, short, embellished and backless. I didn't buy it there and then and it went out of stock in my size and then all together. I was gutted.
I decided that I wasn't going to buy a new party dress this year. I've got loads of things that I can wear and I don't want to settle for something I don't completely love. Also it will be really irritating that whatever I buy will be in the sale in less than 2 weeks!
So with the decision for no new dress, new shoes it was. I got these shoes today from Dorothy Perkins. They were £38 and the best thing was that everything was on buy one get one half price, so I got another pair of heels too (I'll share them another day!)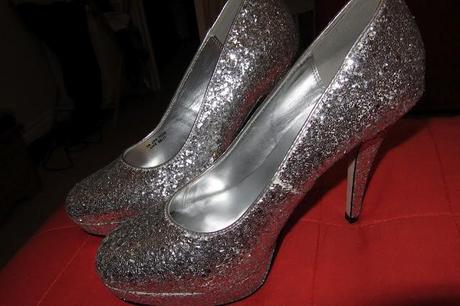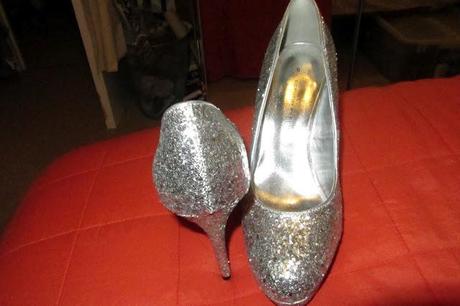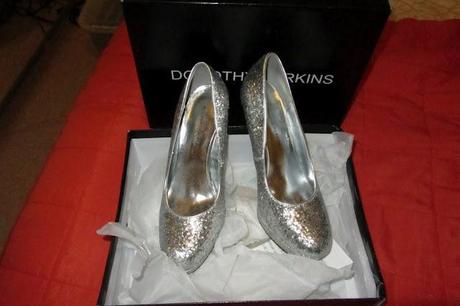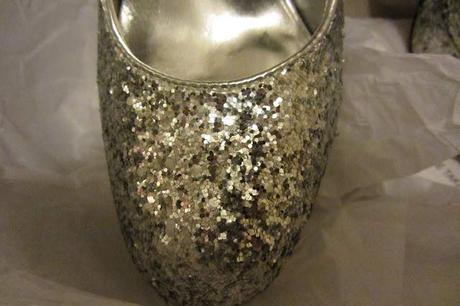 I love them, they're gorgeous, silver, glittery and very Christmassy. It's also a bonus that they are really comfortable. Can't wait to show you what they look like on.
                                                                                                              K