There is just about no way I can go on holiday and not fit in some riding, to me cycling = holiday. Although in this case I had resigned to the fact that it may not happen. Traipsing my bicycle to Spain for 10 days of family visiting  is just not worth it.  We investigated the possibility of hiring a bike at every bike shop we could find in the Segur de Calafell area (just south of Barcelona), none to be had.  But with some determination a friend of Carlos's mama said she had an old one stored in the basement.
So much to my delight our 'supermarket -bike' cycles began. A simple cheap bike was all I  needed to enjoy almost 5 days of exploring in the area. Creaking cranks, sliding saddle and poor gearing didn't put me off this supermarket special. Just goes to show that these kinds of bikes can be useful when desperate.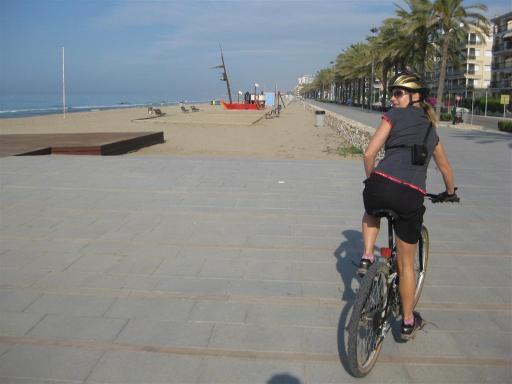 Setting off for our first exploratory ride from the 'Segur' beachfront.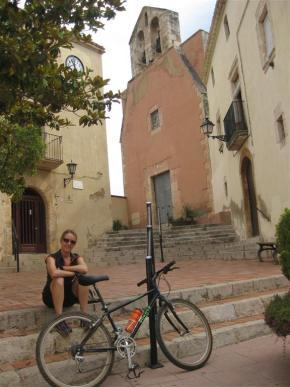 Passing through some quaint pueblitos (Bellvei) as soon as we had escaped the beachfront sprawl.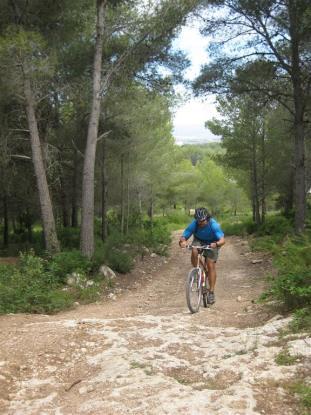 Dirt road prevailed and forest surrounded us.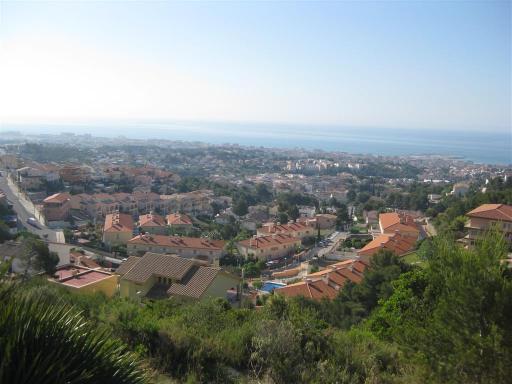 Unfortunately Spain has ruined most of its coastline with unbroken development, but if you are keen enough, venturing just 5km inland will take you out of the sprawl into agricultural, forested and cute pueblitos.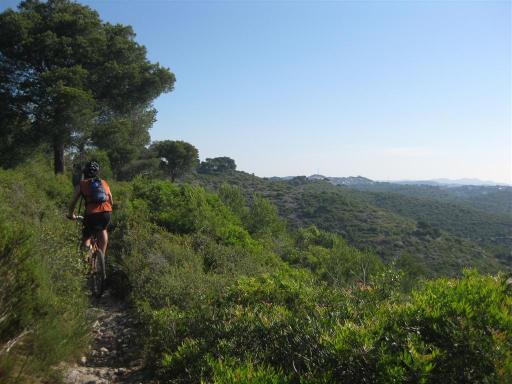 Low and behold single-track and lots of it. Although admittedly me and my supermarket special didn't take to it as well as we would have liked!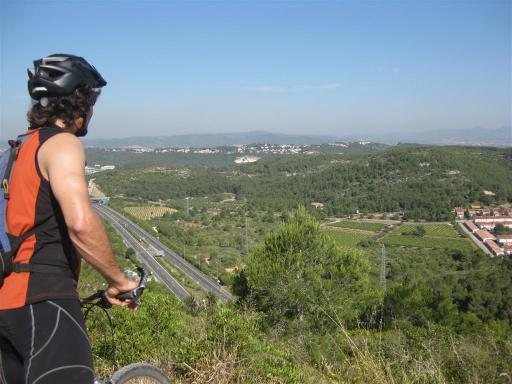 We crossed over the highway and the busyness of Segur seemed miles away (at this stage we had only pedaled around 6km or so).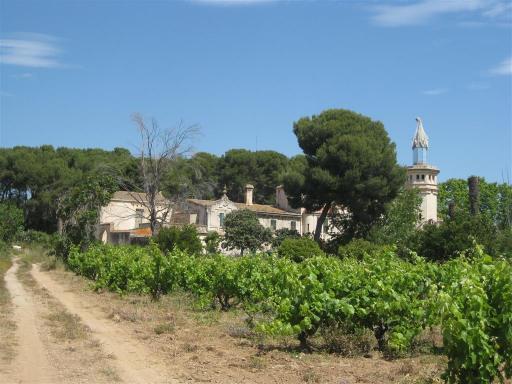 We stumbled upon this lovely 'finca' (farm).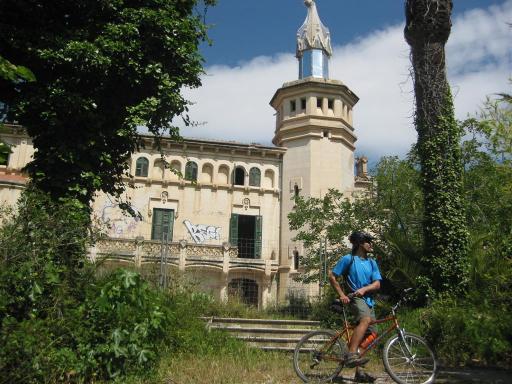 ..unfortunately abandoned and vandalised.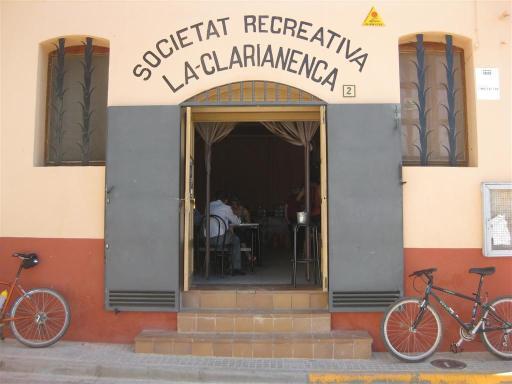 Nothing like a midway stop for a 'cafe con leche' at the village Bar, Clariana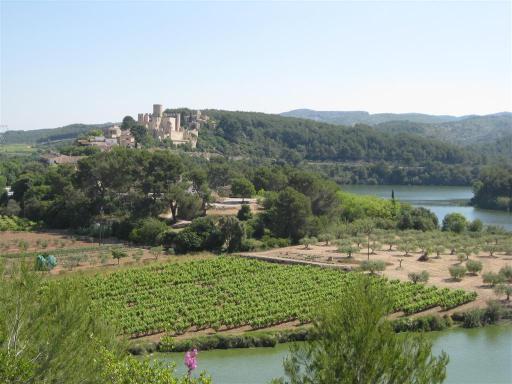 Approaching the restored village of Castellet.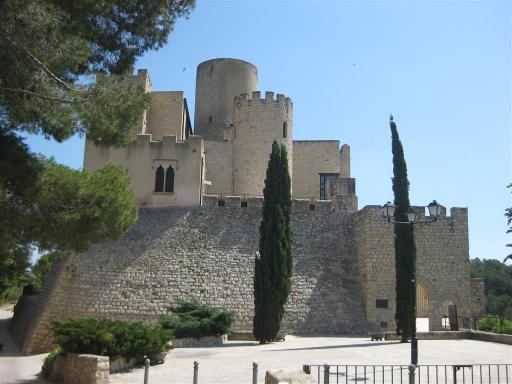 The Castle at Castellet!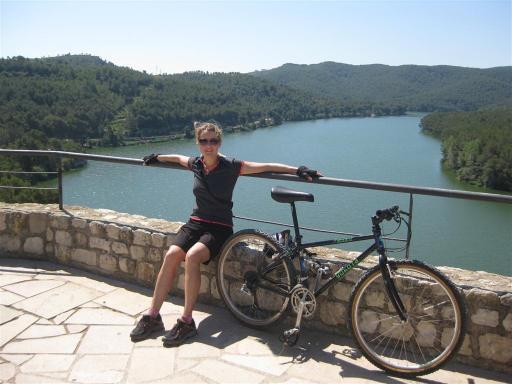 Lago de Castellet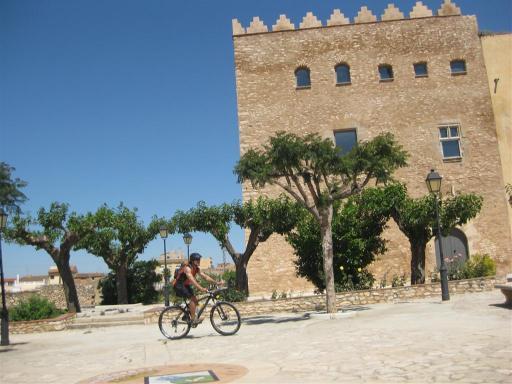 Rodonya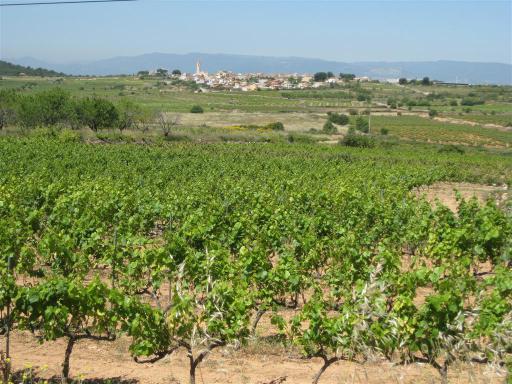 Rural Rodonya – wine, wine wine!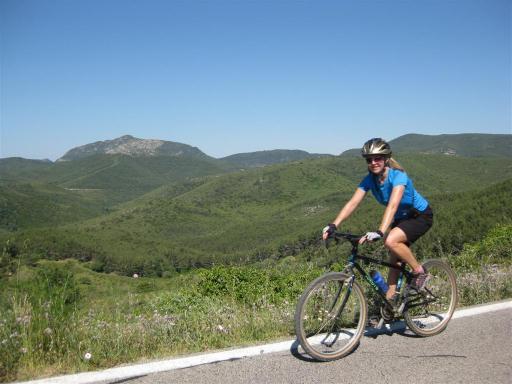 Never thought I would love road riding so much…. zero suspension was certainly one reason, but the road up this 10km pass was silky smooth and virtually car-less.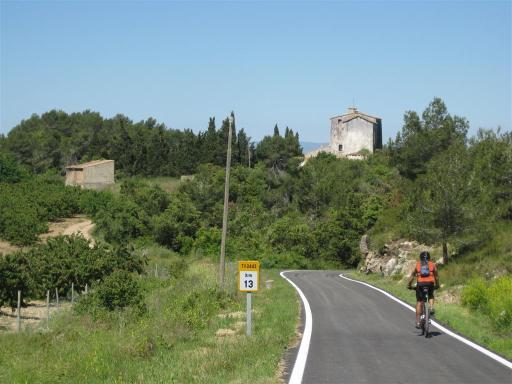 A long down hill back to the sea.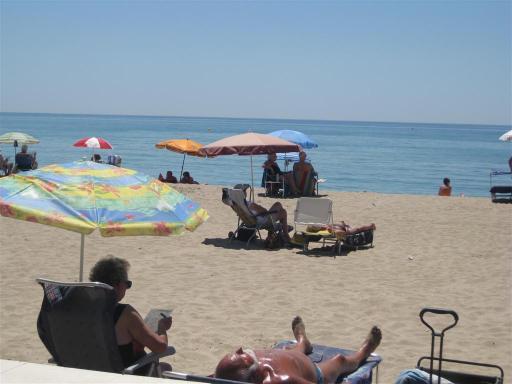 85km round trip back to sea-level where land-locked Europeans were making the most of this bronzing opportunity!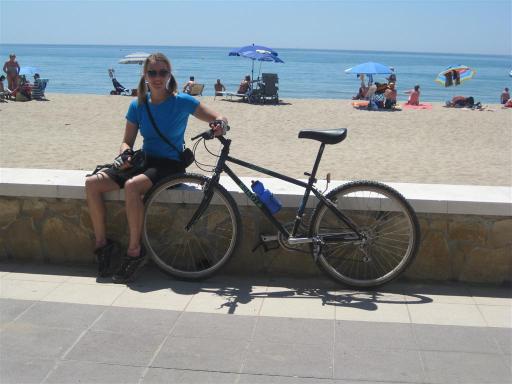 The closest I will come to tanning.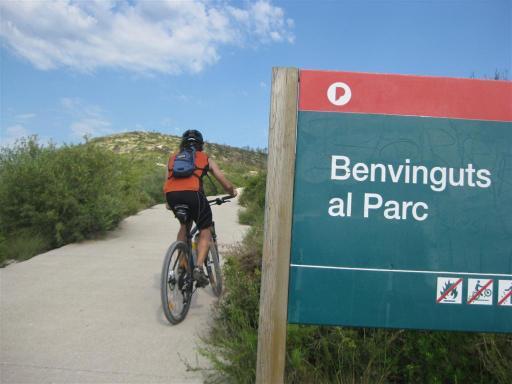 On another day we discovered more routes in the nearby Reserve du Foix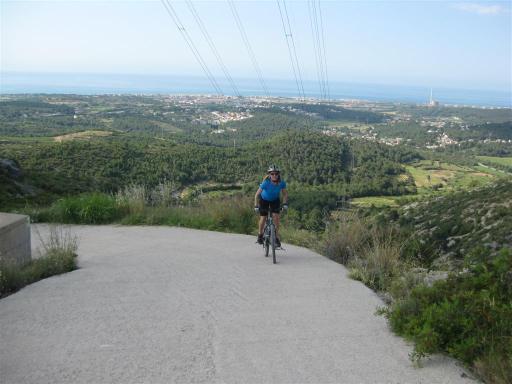 Some seriously steep climbing was in order made easier by the fact that to our surprise this Mt trail was cemented almost all of the way (it has to be said I was rather pleased!).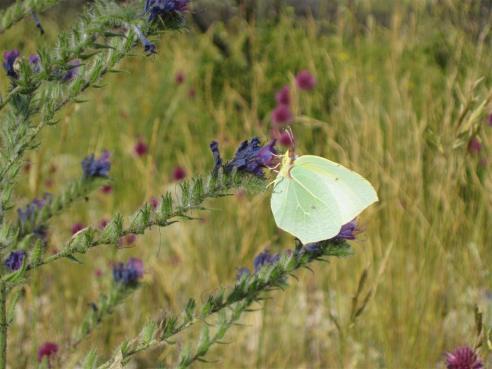 Beautiful flowers, very fynbos-like.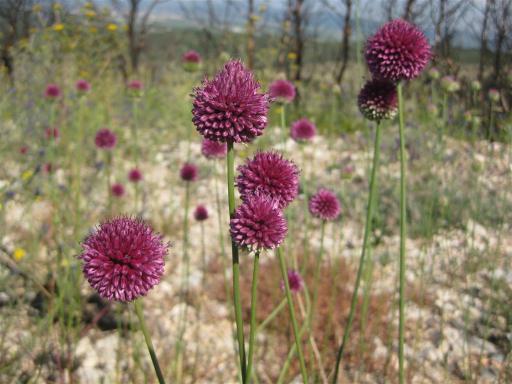 Very like chives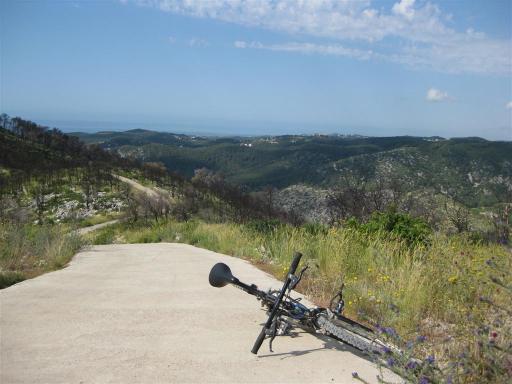 Seaviews from Parc du Foix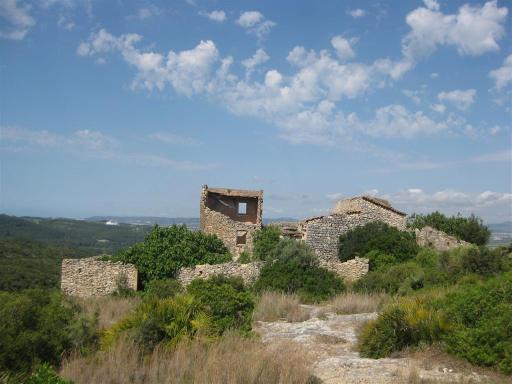 Abandoned farms, would love to have one of these!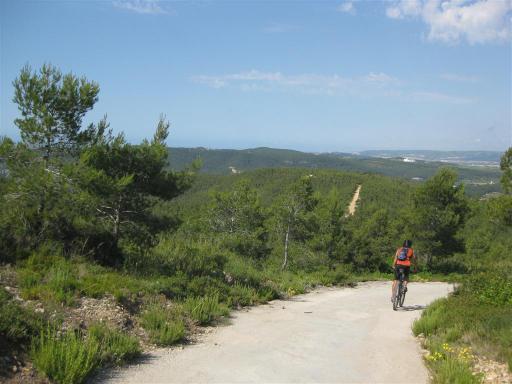 Would never have expected such isolation in such a relatively built up area.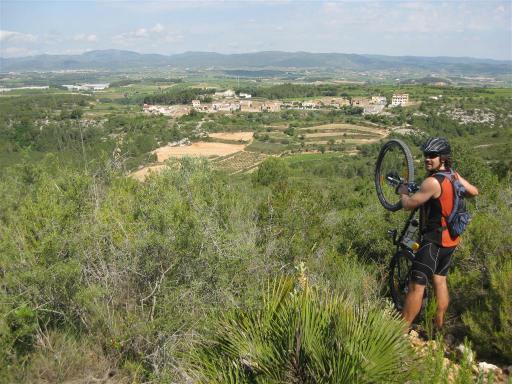 Last bit of 'mean' single track before heading home..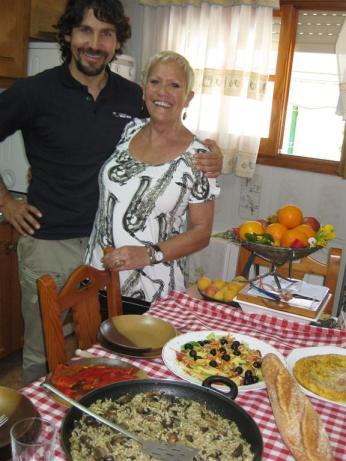 ..and thanks to mama Pilar, our 5 days of riding were always well nourished by an impressive 'comida' !