Defne got very excited with the idea of spaghetti painting. Spaghetti painting is a sensory activity as well as one that fosters creativity.
I cooked some spaghetti, squeezed some paint (red and blue) on a tray.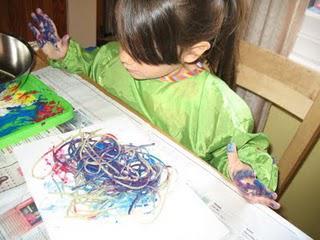 I love the messy hands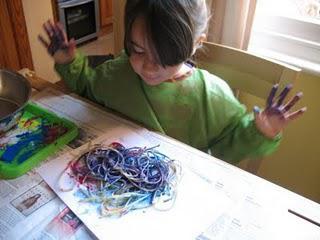 She enjoyed squeezing the pasta and playing with it.
We also talked about the colours, how red and blue turned into purple.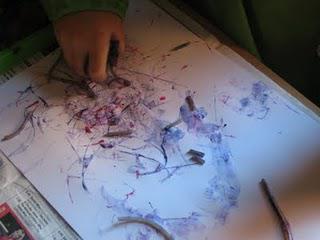 This time using a black paper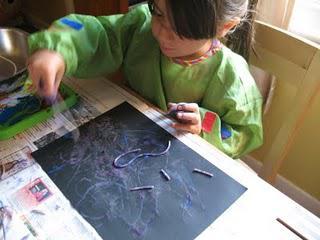 and here are the finished paintings:I really like how they turned out.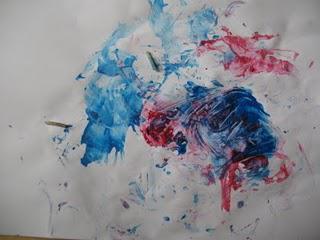 This looks like marble painting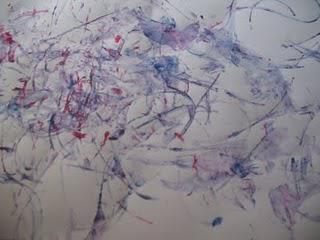 This is also very pretty.  Defne wanted to stick some spaghetti on this one.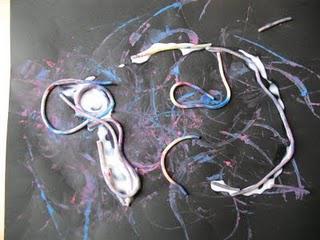 Happily shared with It's Playtime, Play Academy, Playopedia, Preschool Corner and Something for the weekend