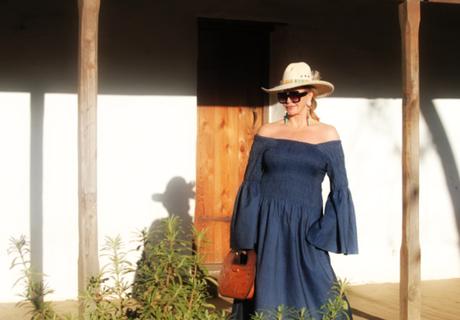 I got 

a new dress

 this week

that is surely going to end up to be one of my favorites!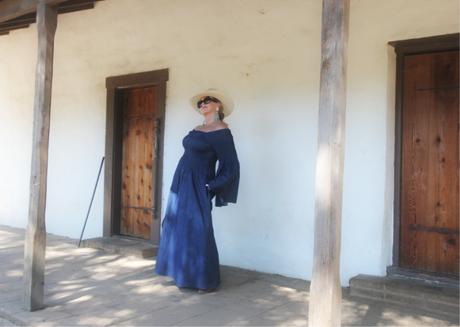 What's not to love about a 

lightweight denim

off the shoulder maxi dress

with dramatic sleeves

and 

pockets!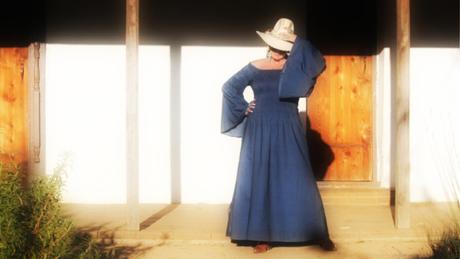 The styling possibilities are endless.
This wearing I pulled from my


Southwestern Accessories.


I like to
design, buy and collect in


''Accessory Families'


which gives you an array of choices
when styling your outfits.
It also makes packing a breeze.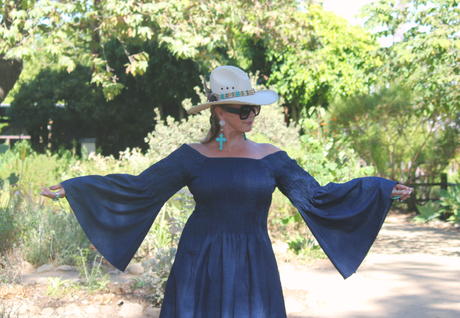 How fabulous are these 

wide kimono sleeves!


I ordered this fabulous dress from 

Social Butterfly  Collection in Houston.


The link for the Maxi Dress is 

HERE 

I just noticed they only have larger sizes left of this dress

so here is another similar styles.


Here 
I don't often do fashion links on my blogbut this dress is such a findI needed to share.Especially since the dress is under $100!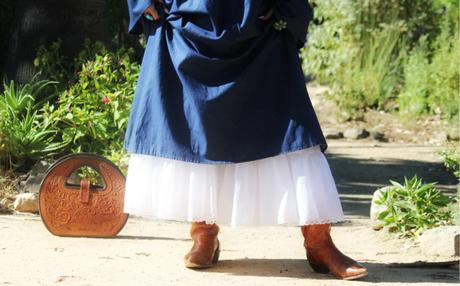 Speaking of sharingMy favorite trick with wide cut maxi's is


 wearing a full ball skirt slip underneath




to maximize the movement of the dress

and 

to keep the volume from collapsing when I walk.

I choose the slips that are cut close to the body on topwhich ensures all of the extra volumeis on the bottomwhere I want it.


It is an instant quality upgrade

to any maxi dresscut for volume.
I also just love how it moves with the dress.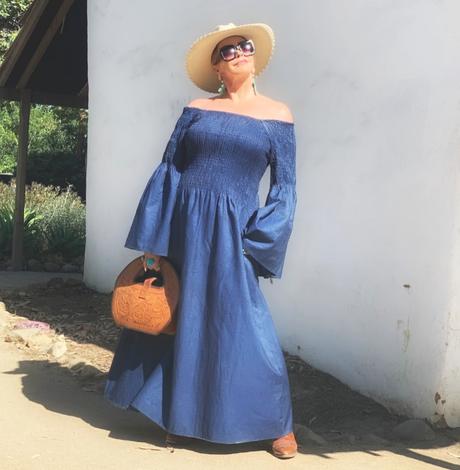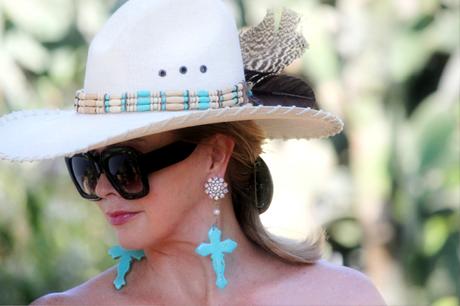 Topped off the look with one of myWestern hatsand lovely turquoise rhinestone juxtapositionstatement earring of my design.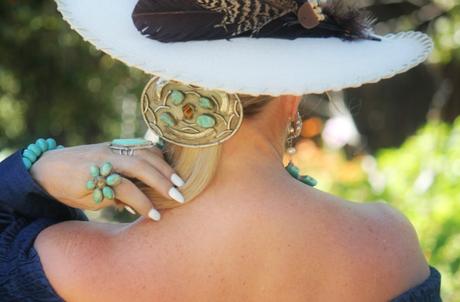 I recently turned some vintage belt buckles intobarrettesfor an easy ponytail finish.
~~~
Thank you so much for a read!Any styling tips you'd like to share in the comments/I'd love to here!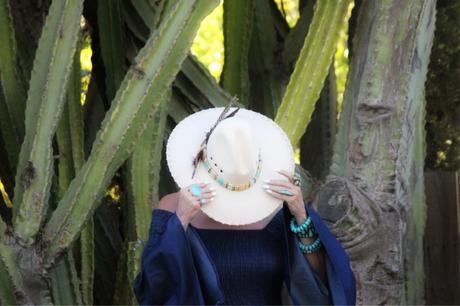 As always my friends


I wish you love and joy

as you style your life