This Indiana boy grew up eating biscuits & gravy, and while it's more of a treat now, I can still enjoy it by making a few little changes. The
Southern Vegan Cream Gravy
is easy to make and great for those times you want a little comfort-food taste of home.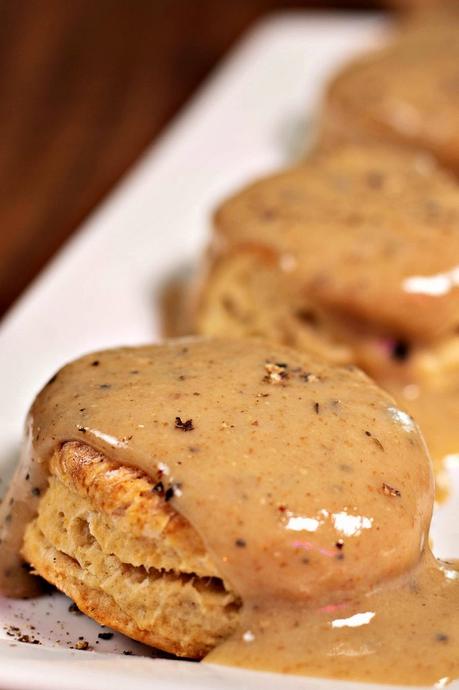 It's a simple recipe actually, requiring only a few basic ingredients.  Whole wheat flour, unsweetened plant milk, a little seasoning, and my secret ingredient that makes it so thick and velvety, which is….. 
Potato Flakes
Not those packages of instant potatoes you see in the store (although they probably would work in a pinch).  Those are full of weird ingredients and have oil – not to mention a TON of sodium, so not the healthiest choice. 
No, I'm talking about plain, old-fashioned potato flakes where the ONLY ingredient is dehydrated potatoes.  
I realize not everyone will have access to the brands that I do living here in Oregon,  but check your stores and see if they have one with just potatoes listed as the ingredient.  Bob's Red Mill is one such brand and no,  this is not a paid endorsement, I just like their products.  
If you can't find any I will add my Amazon Link below.  Remember that as an affiliate I do earn a small commission on each sale but at no extra cost to you.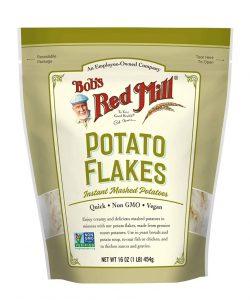 Amazon Link:  https://amzn.to/3nKRjZJ
I have used these many times to thicken a soup or stew, and now I use them to thicken my gravy.  Kinda ironic isn't it?  We all pour gravy ON our potatoes and now we are putting the potatoes IN our gravy?  Anyway, it works. 
Before we get started – I'm sure there will be a million questions asking if this can be made gluten-free.  All I can say is – try it and report back in the comments.  I am not gluten-intolerant so I honestly do not know.  
And if you're asking for the biscuit recipe – I'll add that link right here.  
Otherwise, I hope you enjoy the recipe whether you'll pour it over biscuits, potatoes, or even toast.  And if this reminds you in any way of your favorite childhood memories, please let me know in the comments below.  Mine would be walking down to the corner grill every morning before school to meet my mom and have biscuits & gravy for breakfast. 
Miss you mom.  
Southern Vegan Cream Gravy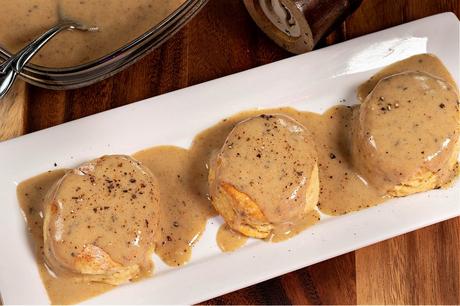 So we are going to start with a DRY skillet or pan.  No oil, no water, no veggie broth, nothing.  
We're going to mix all our dry ingredients (
listed below in the recipe box
) together and add them to the pan and gently add heat.   Gently stir it over low to medium heat until it starts to smell like someone is making toast.   
Do not let it burn, do not walk away, it'll only take a few minutes at most. 
Have 2 1/2 cups of your favorite unsweetened plant milk standing by.  To give the gravy a little sodium
and umami flavor
, stir a tablespoon of low-sodium tamari (
or soy sauce
) into the milk before adding it to the pan. 
When your dry mix smells like toast – add your milk mixture and whisk.  Be sure to whisk away any dry patches of flour and/or lumps (
no one likes lumpy gravy).  

You can increase the heat just to a simmer, but we're not looking for a full rolling boil here.  Just enough for the gravy to begin to thicken, and then we can stir in our potato flakes.  
Note:  Some plant-based milk products are thicker than others.  For instance, when I made this with unsweetened Almond Milk I only needed 1/4 cup of potato flakes.  But when I used oat milk I needed an additional 2 tablespoons….so feel free to adjust the amount of potato flakes as needed.  They are, after all, JUST potatoes  – unless you are using instant potatoes – then be careful. 

Now you just cook your gravy to the consistency you like.  I like mine extra thick but you may not, totally up to you.  If you get it TOO thick just str in a little more plant milk.  
That's the recipe for the week and I hope you enjoy it.  
And for all my friends out there celebrating Thanksgiving this week, I know it may be a different kind of Thanksgiving than we are used to this year (
thanks again 2020
) but I do hope you find ways to enjoy it.  And if you do gather with family – please be safe.  
Happy Thanksgiving everyone,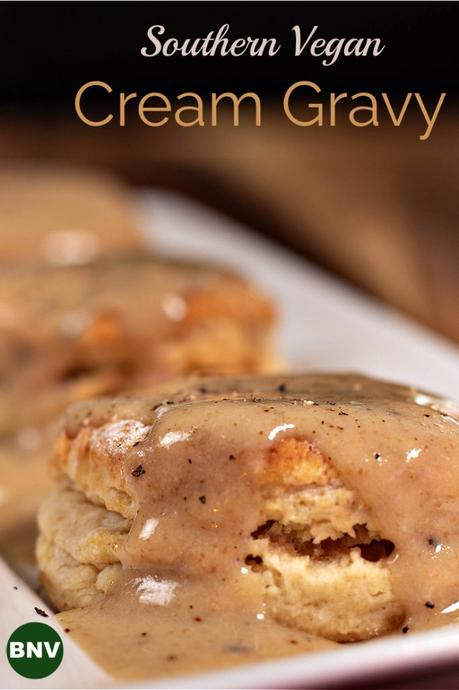 Print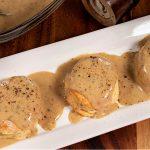 Southern Vegan Cream Gravy
Author:

Brand New Vegan

Prep Time:

10 min

Cook Time:

20 min

Total Time:

30 minutes

Yield:

2 1/2 cups

Category:

Sauce, Dip, Gravy

Method:

Stovetop

Cuisine:

American

Diet:

Vegan

Print
---
Description
The Southern Vegan Cream Gravy is easy to make and great for those times you want a little comfort-food taste of home. 
---
Ingredients
1/4 cup

whole wheat flour

1

Tbs nutritional yeast

1 tsp

rubbed sage (not the powder)

1/4 tsp

black pepper

1/8 tsp

thyme

2 1/2 cups

unsweetened plant milk (oat, almond, soy)

1

Tbs low-sodium tamari (or soy sauce)

1/4 cup

dehydrated potato flakes
Additional salt & pepper to taste
---
Instructions
Whisk all the dry ingredients together EXCEPT the potato flakes
Pour the dry mix into a DRY skillet or pan (no oil, broth, or water)
Gently toast the dry mix until it smells like…TOAST
Whisk the tamari into the milk and gently pour into pan
Whisk to remove any lumps
Bring to a simmer and add potato flakes
Gently stir until thickened
---
Notes
Keywords: vegan cream gravy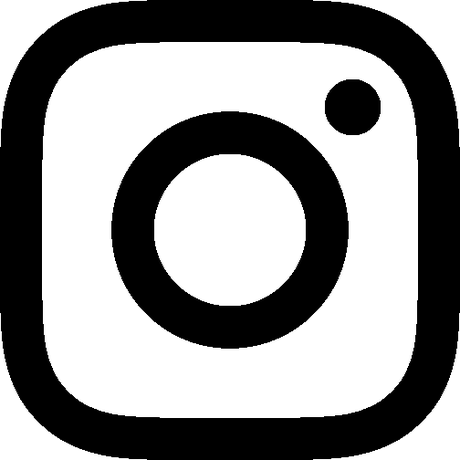 Did you make this recipe?
Tag @brandnewvegan on Instagram and hashtag it #brandnewvegan