We went to London last Saturday. It has been ages since we last went, Defne cannot even remember anything about it. We preferred to go by train. It's only a short journey but the kids love it.
We headed towards Southbank. After we enjoyed our lunch at the Real Food Market just behind the Royal Festival Hall, we went to have some water fun at the appearing rooms. Then we went to the  riverside where it is all sandy and great for little ones. I had read about this on Manana Mama last week and thought mine would love it. Well, with toddlers life is always full of surprises ;)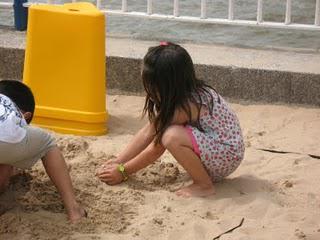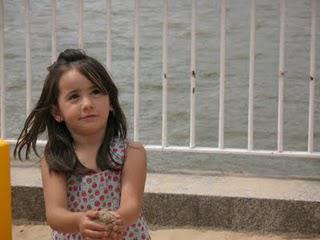 Defne enjoyed it but Derin didn't want to step on sand, even with shoes on. He normally LOVES playing with sand at the sand table. Anyway, we then had a stroll. Defne enjoyed a carousel ride with me.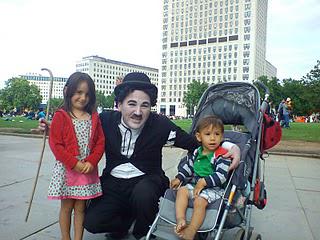 my little ones with Charlie Chaplin
 We then headed back to the Royal Festival to eat and drink something. This place is great for toddlers to run around.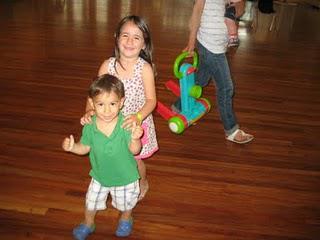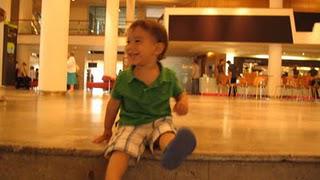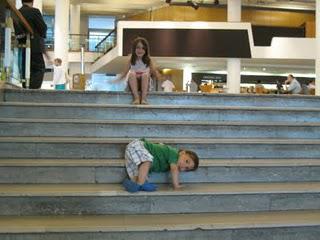 Oh, how they love the stairs there!
All in all, it was great and Defne asked the next day:"When are we going to London mummy?"