south indian tomato chutney | tomato chutney for dosa - quick, tangy and spicy thakkali chutney which goes super combo with dosa and idli.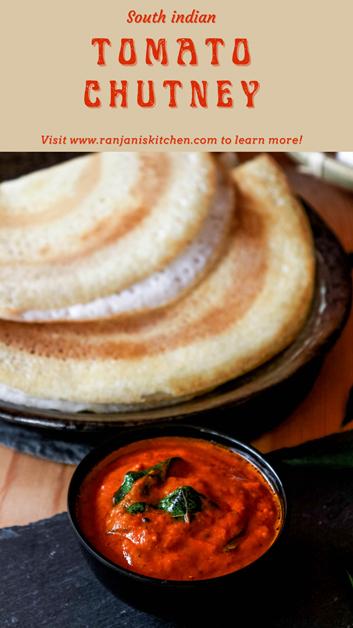 What is south indian tomato chutney?
This is a simple thakkali chutney or tamatar chutney to serve with idli or dosa. Shallots, garlic and tomato to be seasoned in oil and coriander leaves to be added for aromatic chutney. There are so many variations of making this chutney. This variation is quite a simple and normal recipe that every south Indian used to prepare.
Shallots: use small onions alone that enhance the aroma and taste of chutney
Salt : adjust salt for your taste.
Spice: The chili I used is more spicy so I added 4 nos. Depending on the variety of chili you are using ,adjust the numbers.
Chutney varieties:
Ingredients:
To season:
How to make south indian tomato chutney:
Peel off onion and garlic and chop them. Wash tomatoes and chop them finely.
Heat a pan, add oil and saute onion and garlic and then add tomatoes.
Sprinkle some salt and cook covered till the tomatoes are mushy.
Now add coriander leaves and red chilies and mix in low and saute for a minute.
Now turn off the flame and cool the mixture completely.
Grind to desired chutney consistency.
Heat the same pan, add oil for seasoning, add mustard seeds and urad dal.
Once urad dal turns golden, add red chilies, hing and curry leaves.
To this seasoning add grinded chutney and give it a quick and turn off the stove.
Serve this authentic south indian tomato chutney.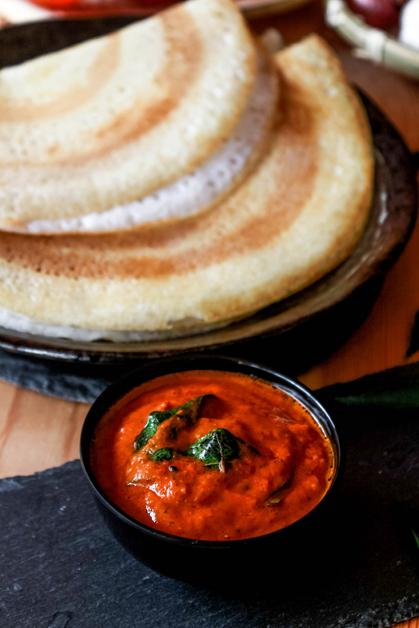 (Visited 10 times, 5 visits today)