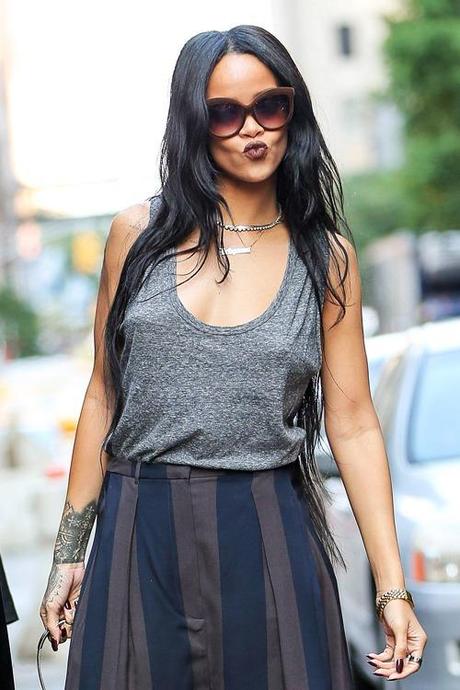 Rihanna Navi we might not have to wait that much longer for new Rihanna music. Sources close to the singer reveal that fans should "not be surprised" if a single drops this month. Unfortunately ,they refused to disclose further details. There have been certain hints to imply she has something planned. Too much is lining up for this information not to be true. Check out the deets below.
Rihanna's return to instagram, her multiple magazine covers, her performance for the Concert for Valor," which takes place this tuesday. Plus rumors are floating around that she will perform on X-Factor UK.
Plus over the weekend  Rihanna Diva, photographers spotted Kanye West joining Rihanna in the studio on November 7th, two nights in a row! Kanye reportedly showed up to their recording session with wife Kim Kardashian.
Elle Magazine Scan  Rihanna Overdose: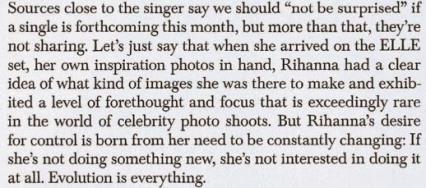 [source]