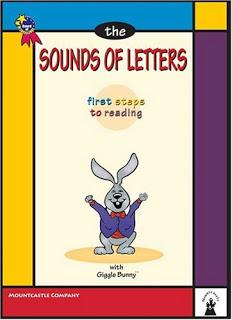 The Sounds of Letters is a prequel to The Reading Lesson (review forthcoming!)
Recommended for ages 2 and up, this DVD showcases the alphabet using primarily lower case letters.  The authors also take care to give vowels and the consonants with more than one sound (like 'c' for example) sufficient attention with Giggle Bunny and other lively animated characters.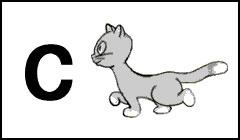 This DVD does rival my favorite, old-school Leap Frog Letter Factory video.  Though there aren't any catchy jingles, The Reading Lesson makes up for it by using both lower and upper case letter in a slower-paced, non-glittery environment.  This definitely earns a leg up and sets it apart from most other products!
My three year old REALLY enjoys this video - especially with a family member or two sitting with him practicing the sounds out loud.  It's the PERFECT preparation for The Reading Lesson!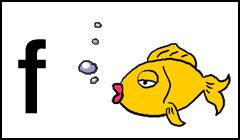 Disclaimer:
I received a copy of this DVD free of charge in exchange for an honest review. This post written and property of Homeschool Circus and can be found at: www.upatdawnreadytowork.com.