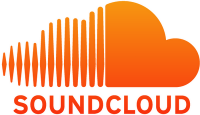 I have done this before! Get a couple of songs from Soundcloud which I think is good enough to be put up for all to hear. Haven't had the time to go through all the songs, but here are the few that I have heard..
Some of them aren't that famous and some are. Listen to them, you might like a few!
This one is good! Some NuFunk!
Hayz - Ghetto Rat
Some Flesh-Hop for the taking.
DuckaDucka - Zombie Love
 Some Synth Dub. Chill!
Darren_Fisher_-_Northbound_(The_Zars_synth-dub_remix)
Sound Remedy! Good stuff from them. Almost Always!
 Sound Remedy - VICTORY Extended Chill Mix   
Pretty good Bootleg of Avicii/Tim Berg's Bromance.
Tim Berg - Bromance (William K - Remix Bootleg)
Progressive House. Nice.
Haddaway - What Is Love (Andrew Goldberg & AL Sharif Remix)  
Not Bad.. Got energy!
Tiesto & Steve Aoki - Tornado (Flying Concepts Remix)
Victor Niglio - Fuck You
TheChaoticGood
!!!Skrillex - With Your Friends (The Chaotic Good Remix)  
Some Good Progressive House Bootleg
In My Life - Axwell & Sebastian Ingrosso Feat Max'C (Rafa Carneiro Explosion Booty)   
How bout some Vodge Diper??
Mootz - Hyper Elastic (Vodge Diper Remix)
You have heard of them before? F.O.O.L (
FuckOurOrdinaryLives
)  
F.O.O.L - Dark Side (Original Mix)
You don't mess with the Kaskade!!
Kaskade vs. Dada Life - Dynasty Noise (Kaskade Mash Up)