Numerous attempts have been made to port siri to other device, some failed and some succeed but this time a team of from the French engineering firm Applidium has managed to crack open Siri's security protocol that kept Siri limited to iPhone 4S. This means any developer could use their tools and could port Siri to practically any device.
This means any iPhone, iPod Touch and iPad could be easily ported to Siri and since its security protocol is cracked Siri could be ported even Android or Windows.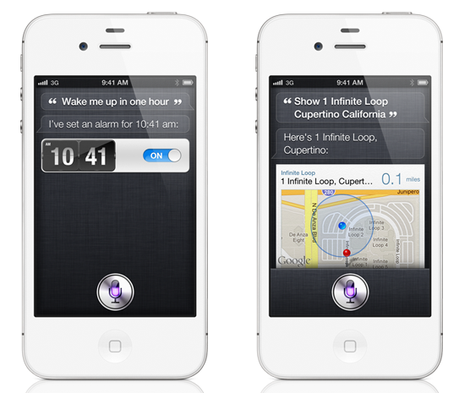 Genius developers at Applidium have managed to decipher Siri's security protocol and explained it on their blog very neatly. For users who might feel that blog post is very technical here what it means to you. If you don't have an iPhone 4S, you can still get Siri on your device. Just wait for a developer to develop an App around the tools provided by Applidium.
There is only one problem in this, to communicate with Apple's servers from another device you will need an identifier of iPhone 4S, as Siri requires the unique identifier every time it contacts Apple's server, which is unique to each iPhone 4S. Without that identifier a device cannot contact Siri's server and access would be denied. The developers haven't revealed or released the unique identifier of their device, as there are chances that if Apple servers get too many requests from a single identifier it would be obvious that the identifier is being used by more than one device and it might get blacklisted or banned.
If you are a developer, you can read Applidium's full technical post and use their collection of tools to easily decipher Siri's security protocols and develop an App for some other platform or just to port it to any other iDevice