In summer, the weather can get pretty humid in India, and people's appetite's take a collective dip! Many of us prefer munching on salads and sipping chilled juices rather than eating a full, greasy meal. Well it's perfectly okay to change your eating habits according to the season, one meal that can't be compromised upon is the most important meal of the day - breakfast!
Today, we have a light and airy Sooji Cabbage Dhokla recipe, that is perfect for a sunny summer morning. It takes very little time to prep and cook, and you don't even need to keep watch all the time. Perfect for busy Moms like us, don't you agree?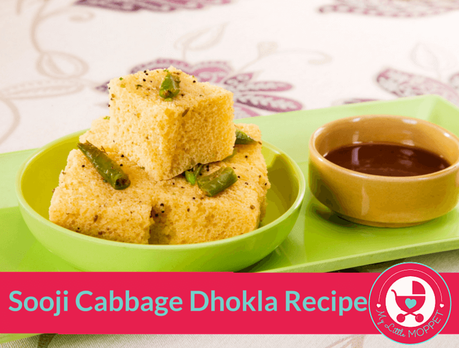 Ingredients:
Rava/Sooji/Semolina - 2/3rd cup
Curd - 1 cup (preferably sour)
Cabbage - 1 cup, grated
Salt - ¼ teaspoon
Eno - ½ teaspoon
Oil - 2 teaspoon for tadka and ½ teaspoon for greasing
Mustard seeds (rai) - 1/8th teaspoon
Water - 1/8th cup
Coriander leaves for garnishing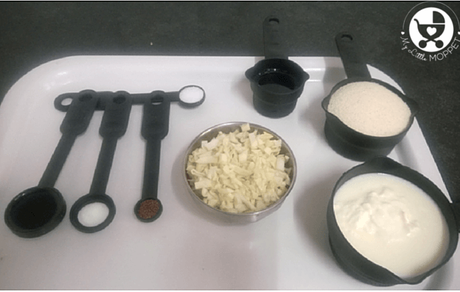 Method:
1. Mix sooji, curd, cabbage, water and salt in a large bowl and leave it covered for 10-15 minutes.
2. In the meantime, grease a deep dish with oil and fill a pan/cooker with a little warm water for steaming.
3. Check the consistency of the batter. It should be smooth but neither watery nor thick. Add Eno salt to the batter and mix well.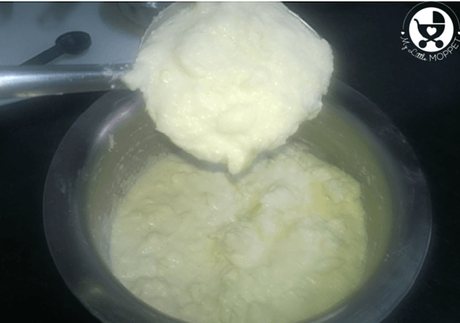 4. Pour the batter into the greased vessel and place it in the pan/cooker for steaming.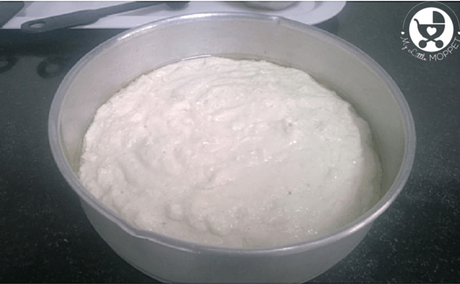 5. Cover the pan with a lid. Place a cloth between the pan and the lid to soak up the steam rising from the pan. Steam the dhokla for 20 minutes on medium flame.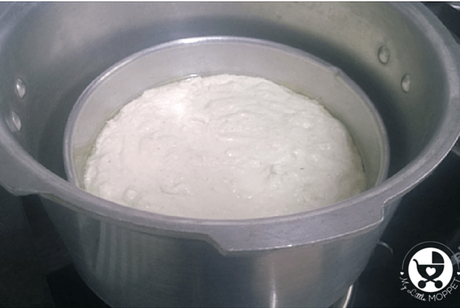 6. Check the batter after 20 minutes, it will have risen as shown in the image below.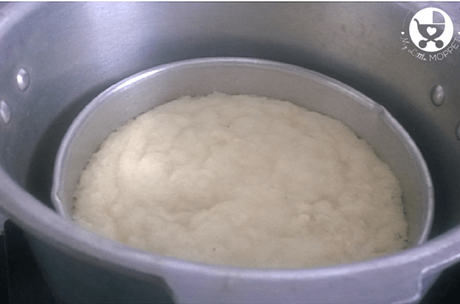 7. Insert a knife into the dhokla and if it comes out clean, it means the dhokla is done and you can turn off the flame. Let the dhokla rest in the pan till it cools down completely and then cut it into squares.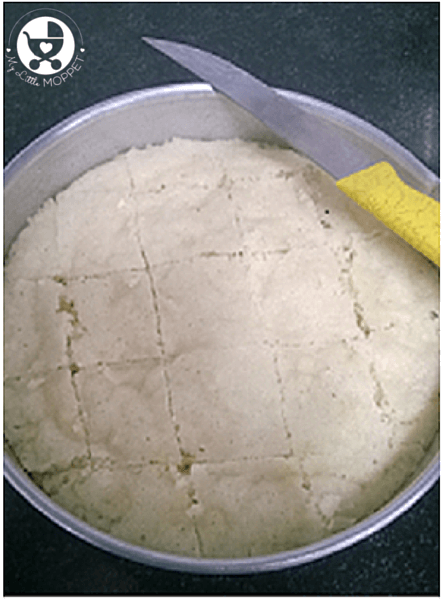 8. For the tadka, heat oil in a pan and splutter the mustard seeds. Immediately scatter them over the dhokla. Garnish with coriander leaves.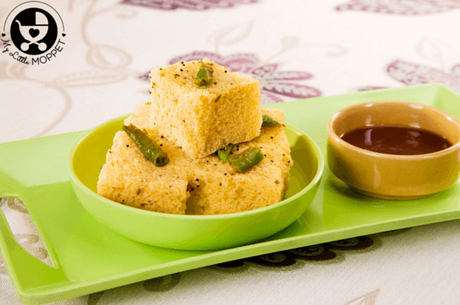 If you're making the dhokla for adults or older kids, you can also add some green chillis in the tadka. You can also replace cabbage with grated carrots; the reason I prefer cabbage is because my daughter won't eat cabbage in any other form! Serve the dhokla with a green or red chutney or with tomato sauce - it tastes good either way!
Author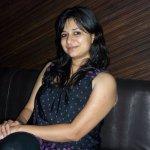 Sumangla Indoria has done her B.Com from Delhi University and her PG Diploma in Event Management and Public Relations from EMDI, Mumbai. She has worked for 6 years in the event management and PR industry and for 2 years in Human Resources. She is currently a stay at home mom to her 1 and a half year old daughter.
Sooji Cabbage Dhokla Recipe