Amazing Pricing
Priced at just $99, PlayStation TV is a great bargain for both current and new PlayStation gamers. Sony has a special bundle priced at $139 for newbies, that comes with a DualShock 3 controller, 8GB memory card and The Lego Movie video game to get things started.
Awesome Features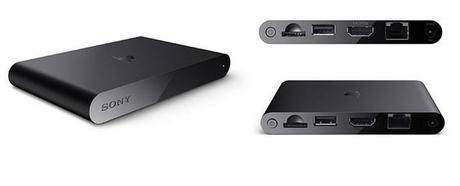 The most attractive feature of PS TV is the Remote Play function that allows you to continue your PS4 games on PS TV. For example, let's say that your mom is making you sleep early while you're playing COD on your PS4 in the living room. No problem, you can just go to your bedroom and resume your COD game from where you left off through the PS TV system in your room.
What It's Really About
Mashable says that PS TV is similar to a mashup of Amazon's Fire TV and Ouya, but I disagree. First of all, despite the confusing name, PS TV is not a device focused on streaming stuff like television shows on Hulu or movies on Netflix. This device is made to take PS4 Remote Play to next level and support Sony's upcoming future plans for streaming games.
Read Also: Wii U Finally Getting an Exclusive Game That Looks Awesome
Sony plans to launch the PlayStation Now open beta service by the end of this year and PS TV users will have early access to this service, which allows games to enjoy PS3 games via streaming.
In addition, users also gets to download over 1000 of titles from PS Vita games, PSP and PS One classics directly onto PS TV memory card and play them using either a DualShock 3 or DualShock 4 controller. Minecraft, God of War: Collection, and Killzone Mercenary are among some of the games lined up for PS TV.
Sony PlayStation TV will head out in North America, Europe and the PAL region this Fall.
[Source: All Games Beta ]
(All images, trademarks shown on this post are the property of their respective owners)
Follow @nrjperera – Roshan Jerad Perera