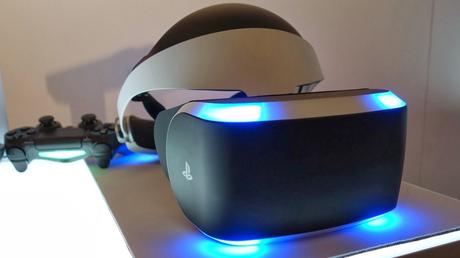 Sony has revealed plans to open a new development studio in the UK to build games exclusively for its upcoming PS4 VR headset Project Morpheus.
Spotted by Eurogamer, North West Studio allegedly falls under the umbrella of Sony Computer Entertainment Worldwide Studios and is formed in part by former staff from DriveClub developer Evolution Studios.
Job ads for the studio state that Sony is looking for talent to "join an ambitious new studio to create original games exclusively for Project Morpheus, PlayStation's VR platform. Based in the North West of England, we aim to build a small but highly experienced team who want to build great games to showcase this exciting new immersive technology."
Sony isn't dropping any hints as to what type of VR experiences the studio may be working on, however.
"We are still in the early planning phase with this studio, and are currently focused on hiring the right team," a Sony spokesperson said in a statement provided to Eurogamer. "We look forward to sharing more news and formal announcements in the near future."
Project Morpheus is planned for release in the first half of 2016.