EverQuest is one of the most important and long-running MMOs in the industry, aye, but the game is an old guy now and it needs help.
Today Sony Online Entertainment unveils EverQuest Next and brings a new vision for the future of online games.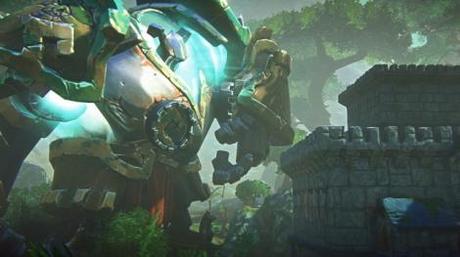 "With EverQuest Next, we're going back to our roots — a space we defined with the EverQuest legacy — and ushering in a new era of MMOs: The Emergent Era," said John Smedley, President, Sony Online Entertainment. "Today, many MMOs fail because players consume content faster than developers can create it. With EverQuest Next, we're creating a living world that players are part of and empowering them to produce new content alongside the development team. What does the future hold for EverQuest Next and Sony Online Entertainment? It's in the players' hands, and we like it that way."

"EverQuest Next is not the continuation of a familiar story. It represents the fundamental reimagining of the characters, lore and environments of the EverQuest universe," said Dave Georgeson, Director of Development for the EverQuest Franchise, Sony Online Entertainment. "Make no mistake; while great care has been taken to respect the extraordinary influence that EverQuest has had in this industry and with our player community over the years, this is a boldly different game unlike anything that has come before."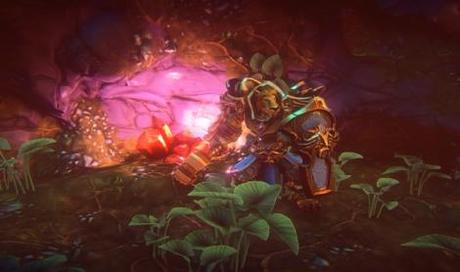 Also, here's an official description of the project.
EverQuest Next has been in development since 2009. Nearly two years ago, SOE made the decision to rethink core creative and technical aspects of the design and start from the ground up to build a new kind of game. As a result, EQN is different from all of the MMOs that have been made before in very important ways, including:

Multi-Classing – EQN will offer players the ability to explore and interact with the world according to their individual style of play. There are no levels in EQN, but there will be more than 40 distinct classes (or professions) at launch, with multi-tiered abilities and specialized weapon skills to collect and master. Players will even mix and match abilities from each class, creating truly custom characters that feel distinct and powerful.

Destructible Environments – No modern MMO has successfully implemented destructible environments that stretch across an entire seamless game world — this changes forever with EQN. Every piece of the world is fully destructible and players will have the ability to manipulate almost all of it. They will interact with and explore the world in amazing ways; venturing down into the deep bedrock beneath the surface and using powerful combat abilities to blow gaping holes into the ground. The EQN world will extend far into the heavens and deep into the procedurally-generated earth through 10,000 years of known lore and history.

Permanent Change – Players will also have the ability to cause the world to change around them, permanently, in dramatic ways. Through the concerted effort of the world's inhabitants, including players, creatures, and non-player characters (NPCs), city walls will be built and destroyed, large-scale wars will be fought and won, and epic stories will unfold over months and years.

Emergent AI – In EQN, NPCs will have specific motivations and preferences that direct behavior in nuanced and unpredictable ways. Players will find themselves in a world where NPC decisions are based on core values, not dictated by static spawn points. For example, Orcs may attack opportunistically because they want an adventurer's gold, not simply because a careless hero wanders into an attack radius.

A Life of Consequence – Finally, each character in EQN will have a unique story; they will not follow a predetermined path. Instead, they will seek out adventure, fame and fortune in a constantly changing sandbox world. The game will remember every choice and action that players make and will organically deliver increasing opportunities to do more of the things players like to do … from crafting armor and exploring the wilderness to purging goblins from the forests.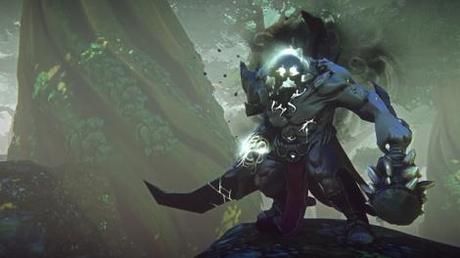 "We believe that the bold choices the team is making with EQN will result in a product that provides players with an absolutely new kind of game experience," said Laura Naviaux, Senior Vice President of Global Sales and Marketing, Sony Online Entertainment. "However, there is something even more important to us. As an organization, we are dedicated to partnering with our community to give them a voice in the games we create. With EQN, we are taking this idea even further and offering our players the opportunity to actively build EQN with us."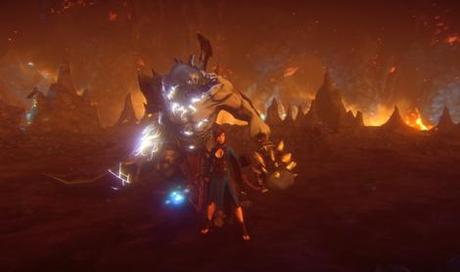 Right now, the game itself don't have a launch window but SOE announced that it will introduce EverQuest Next Landmark, which will combine the building tools SOE is using to create the fully destructible world of EQN with all of the social functionality expected from a modern MMO, this winter.
Landmark will let anyone to build structures and create other types of content to be considered for inclusion in EQN.
SOE outlined the following features for what Landmark will enable players to:
Create Amazing Things

• Build highly detailed structures with powerful and intuitive tools.
• Quickly design complex projects or collaborate with friends to undertake massive shared builds.
• Lay claim to and control specific areas of huge persistent worlds.

Share Your Imagination with Friends

• Landmark's persistent servers will enable players to interact with and experience the collective imagination of thousands of players in a unique shared world.
• Players will have compelling reasons to explore and interact with others. They will congregate at crafting hubs, build design templates to share and trade, and journey across the world to collect the resources required to build and craft.

Build EQN with SOE — Using the Same Tools

• Landmark players will gain increasing access to many of the same tools that SOE is using to construct the game world of EQN.
• Not only will Landmark give players access to these world building tools, SOE will provide specific guidance on what we want help building.
• Through this collaborative approach, EQN may eventually represent the largest overall collaborative development effort in the history of online games. For anyone who has ever thought about becoming a game developer, here is your chance. Together we will build extraordinary things

PRICING AND AVAILABILITY

Landmark will launch this winter as a " Free To Play. Your Way.®" offering and the first step in a multi-phase release strategy. It will serve as the gateway to EQN and as the collaborative building hub where SOE will guide the development of selected structures and environments for inclusion in EQN.

 
Damn… That was a big announcement. Hit comments section to tell us what you think of EverQuest Next… Ali out.
N.