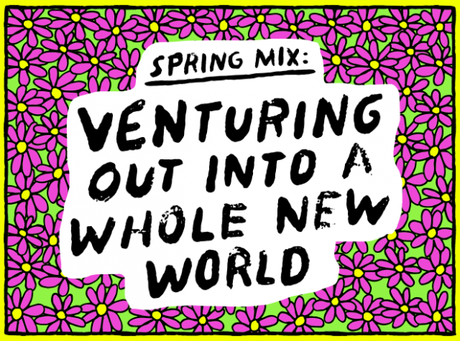 Spring is in the air — well parts of it are. It sure is taking its time fully blooming. To at least get us in to the mindset of springtime and to soundtrack some of the best springtime activities, here are some mini-playlists. Hopefully they'll help draw the flowers up and out of the ground as well as the sun and its warmth into the northern hemisphere. Here's part 2 of our six part list!
Spotify
Hey! The snow and ice are finally gone! Everything looks and feels different and is more inviting — somehow everything magically seems a bit lighter. Hello favorite pair of sunglasses and goodbye wooly socks (maybe not today specifically) — see ya next year suckas!
1. Devendra Banhart – Wake Up, Little Sparrow
2. Born Ruffians – This Sentence Will Ruin/Save Your Life
3. Annuals – Dry Clothes
4. Those Darlins – Wild One
5. Turbo Fruits – Trouble!