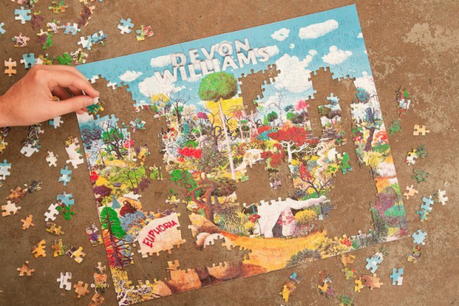 Photo credit: Benjamin Gallardo
The week may not be starting off with a bang, but it certainly looks like the combo of bands hitting the city this Thursday, Friday, and Saturday will make up for it.  Future Islands, Gauntlet Hair, Jukebox The Ghost, Sondre Lerche, YACHT, the list goes on and on and on.  Enjoy it!

Devon Williams, Tony Castles, Young Buffalo @ Glasslands (Tickets)
Your Sympathy – Devon Williams // Buy
Revelations – Devon Williams // Buy

Little Scream, Rain Machine, Akau @ Pianos (Tickets)

Nothing to suggest here.  Add your picks in the comments below!  Or maybe just go see The Muppets?

Future Islands, Ed Schrader's Music Beat, Zomes @ Bowery Ballroom (Sold Out // Craigslist)
Gauntlet Hair, Parenthetical Girls, Dinowalrus, Eraas @ Glasslands (Tickets)
Keep Time – Gauntlet Hair // Buy

 Jukebox The Ghost, The Spinto Band, Deleted Scenes @ Brooklyn Bowl (Tickets)
Wise Blood @ Glasslands (Tickets)
Sondre Lerche, Will Sheff, Bird of Youth @ Music Hall of Williamsburg (Tickets)

YACHT @ Santos Party House (Tickets)
Gringo Star, Hammer No More The Fingers, Bird Hand @ Cameo Gallery
Devon Williams, Tony Castles, Young Buffalo @ Glasslands (Tickets)

Idiot Glee, Celestial Shore, Philip Seymour Hoffman @ Cameo Gallery (Tickets)