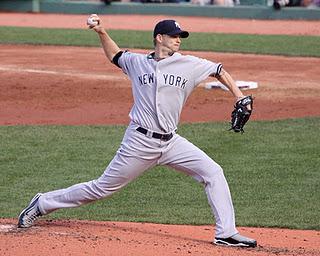 AJ Burnett of the Yankees has had a tough year.  His stats for the month of August were horrendous.  His month of September, although a bit better, was no box of chocolates either.  Pretty much everyone associated with the Yankees – his manager, probably a good deal of teammates, certainly Yankee fans, and the New York media – wrote him off entering the playoffs.  He was not listed as a playoff starter and the likelihood of him coming out of the bullpen in a key situation was slim to none.  But fate has a mind of its own.  A combination of variables forced the Yankees to make Burnett the game four starter against the Tigers.  The Yankees were facing elimination.  The game was in Detroit.  Burnett on the mound.  You could just hear the New York media sharpening their pencils (or knives!) for the inevitable Yankees elimination and the carving up of the underachieving Yankees with Burnett as the leading scapegoat.  But as I said, fate has a mind of its own.
I kinda-sorta know a little about this.  In 1993 (my last season in pro ball), I was a pitcher in AA and not doing well.  My numbers were horrible, my command was nowhere to be found, and my confidence was lower than it had ever been.  Sound familiar, AJ?  One day, I arrived at the field to learn that one of our pitchers (Eddie Guardado) had just been called up to the big leagues to pitch for the Twins.  Everyone was excited for him because he was such a great guy.  It also meant that he would not be pitching for us that evening.  Since I was the only guy currently in the bullpen who had starting experience and was rested (by "rested" I mean the coaches didn't use me much because of my poor performance), I was going to get the ball that night.  I distinctly remember my manager and pitching coach calling me in to their office to tell me that I was starting.  They said all the right things and tried to be positive but their tone, body language, and facial expressions said something completely different.  Their non-verbal language screamed 
"Mac, you got the ball tonight and we just want you to know that there is not a single one of us that thinks you have a shot of making it out of the first inning.  You're going to pitch against one of the better hitting teams in the league, your numbers stink, and our bullpen is depleted.  Basically, the situation could not be any worse."  
On top of that, a teammate, upon hearing that I was starting said "You're starting tonight?   … (insert awkward pause here) … that's great."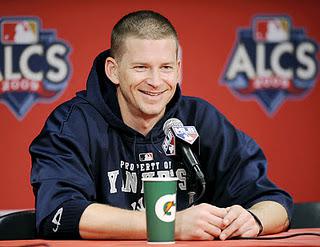 Both AJ and I were faced with a situation where we were alone.  Just ourselves.  Inside, I remember being very angry.  Angry at what everyone else assumed would happen.  Not that I blame them because I'd given nobody reason to think otherwise.  But I felt it was me against the world – at least in my own mind.  The fire in my stomach that somehow managed to die out suddenly flickered to life again.  I had something to prove.  I ended up throwing a complete game and took a shutout into the ninth inning in route to a win.  I'd like to say that my performance that night turned my season around but it didn't.  My performance continued to be largely inconsistent for the remainder of my season
I did learn a very valuable lesson from this experience, though.  There are times in baseball (and in life) where you will be completely alone.  At those times, it's very easy to complain or give up.  I'm thankful I got angry and found my "edge" in that situation.  I did it once and know that I can go back and get it again if I ever need to.  Success in the game of baseball is much like success in life.  That's why baseball is more than just a game to many.
AJ Burnett got the win the other night too.  I'm not a Yankee hater but even if I was, I'd still be happy for him.  In a way, I was right there with him.