HOLLYWOOD—In the 1950s, there was Elvis Presley; in the '60s and '70s, Mick Jagger and the Beatles ; in the '80s, Guns N' Roses reigned. Last week, the inductees for the Rock and Roll Hall of Fame's class of 2012 were announced. After years of long speculation, it was confirmed that Guns N' Roses will be inducted to the prestigious Hall of Fame. The class of 2012 will also include the Red Hot Chili Peppers, the Beastie Boys, The Small Faces/Faces, Donovan and Laura Nyro.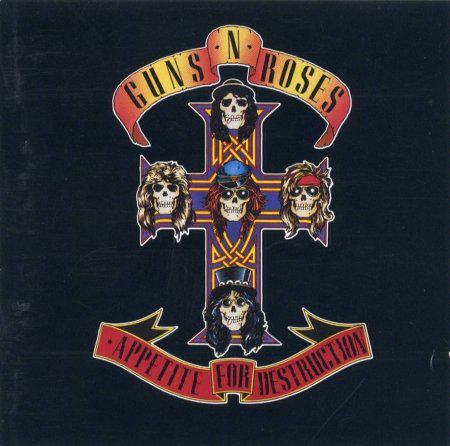 Photo Courtesy of: Facebook

In order to be eligible, the artist has to have had their first record 25 years ago, according to the Hall of Fame. Candidates are reviewed and discussed. With that said, I'm almost positive that the GNR fans had something to do with signing petitions to grab the attention of the Hall of Fame. The group was inducted upon their first year of eligibility. It's not known who will be there to receive the honor, or who will make the speech. One thing is for sure: it will be interesting to see, if Axl Rose will be on the same stage as Slash or even show up at all. Awkward! At this time, it is even shaky whether the Hall of Fame will induct the "Appetite for Destruction," original members or those who came after. Axl Rose through years of trials and tribulations managed to fight to keep the GNR name and somehow pull the band through to make an amazing comeback and tour. He is the only original member in the GNR group. Whether they decide to do a reunion on April 14, 2012 in Cleveland, I believe that Axl Rose will have the final say. Memo to Axl Rose: it would definitely be history in the making. Isn't it possible for a couple of hours to put on a show and bury the hatchet?

One person that is probably upset is Jon Bon Jovi, who was snubbed by the Rock and Roll Hall of Fame. According to published reports, back in 1986, their was a rift between them at a Hyatt hotel and some name calling. Jon has always remained classy throughout the years and has become a huge success since the good old days of Atlantic City Expressway. His role as "Jensen," in the film titled "New Years Eve," portrays him as a remorseful character who wanted a second chance with the love of his life. A definite must-see romantic comedy with something for everyone! The film was touching and it's star-studded cast adds to the beauty of the most hopeful day of the year, when we reflect on ourselves and what the New Year will bring.

The star-studded cast included everyone except Donald Trump. We bumped into Mr. Trump at the Trump Tower on December 9 in New York City. A crowd was surrounding him taking pictures while four security guards watched over him from the balcony of Starbucks. Trump is out promoting and making the rounds with his new political book titled Time to Get Tough. It is no wonder the sales are soaring: he is extremely personable. While we didn't ask him anything political, it was announced on December 13, that he was bowing out of hosting the Presidential debate on December 27. His is a totally different personality than he portrays on "Celebrity Apprentice." Perhaps that's why it's called reality TV. "Are you planning on expanding your hotels internationally?" "Yes, I am," he tells Canyon News. Truth be told, he's a successful businessman.

Rose's Scoop: As of press time, Alec Baldwin's Twitter account is still deactivated.