Of late I have been doing some research on candles and found some interesting beliefs that some people have in spiritual candles and candle colours . There are also beliefs of  chanting before one is about to light a spiritual candle though I haven't tried one nor I am sure how does it work but here is one for you
                                                           

A CANDLE CHANT


                                                     Candle of power, candle of might,
                                                    Create my desires here on this night.
                                                    Power, stream from this candle's fire.
                                                        Bring to me my heart's desire.
                                              My words have strength, the victory's won.
                                                          So say I, this spell is done.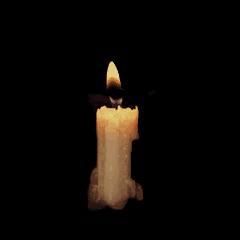 Apart from  the candle chants there are types of candles used in rituals and those are
ALTAR CANDLES: These are two very tall white candles which are always on the alter. They are placed at the two far corners and are always lit before any of the others.
OFFERTORY CANDLES: These are the candles in various symbolic colours, dependant upon the work to be done.
ASTRAL CANDLES: These represent the petitioner(s) and are chosen depending on the person's birth date. A candle of the primary color may be used. If not available one may substitute it with white.
DAY CANDLES: These may be used in any of the rituals dependent upon the day of the performance. Placed on the right of the altar.
                                               Image courtesy google image search results