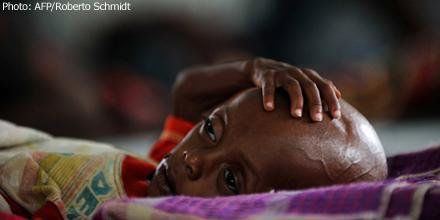 We spend a lot of time talking about water and its importance on this blog. Without it a series of dominoes is pushed over leading to tremendous suffering, relocation, disease and death.
Nowhere is the lack of water felt more than the severe drought that has devastated Africa this year. The UN has declared Somalia, Kenya and Ethiopia a crisis zone. This crisis endangers over 11 million people. Sadly many of the hardest hit are the kids.
Please consider a donation. Just $5 or $10 can do so much. To us it means the difference between going to the movies and not getting popcorn. To them, it literally means life.
Canadian Red Cross: Call toll free at 1-800-418-1111 or visit the web page for donation options. Money raised will provide emergency relief to numerous countries in the region. Donate here.
UNICEF Canada: They are on the ground in Kenya, Somalia and Ethiopia to help children and families with expertise in nutrition, immunization, water and sanitation. Donate here.
The Humanitarian Coalition: This network of Canadian NGOs (CARE, Oxfam, Plan Canada and Save the Children) unites in cases of humanitarian crises. Call toll free at 1-800-464-9154 or go to their website to donate.
Doctors Without Borders/Medicins Sans Frontieres: They have worked in and around refugee camps in the region for 14 years. They estimate about 500 people arrive at the already overcrowded camps each day and upon arrival are receiving inadequate assistance.
Donate here.
World Vision Canada: World Vision has been fighting hunger in the Horn of Africa for many years. Donations will help provide food, clean water, agricultural support, health care and other vital assistance to children and families in need. Give anything you can spare since every donation is multiplied 5 times! Donate here.
UN World Food Programme: WPF is reaching out to people on the edge of survival, especially women and children, with food. They aim to reach six million in the coming months. Donate here
twitter @justfundraising