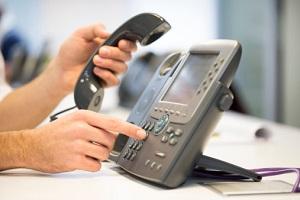 Invalid code messages are one of the biggest topics we get calls about. Getting an invalid code message happens to all of us and no matter what the reason; the most important thing is being able to get you into your conference. If you are getting an invalid code message, please call us right away and we can look to see why and advise you on what to do there.
Of course, the solution to all of your invalid code messages is to set up QuicklinQ conference lines. With a QuicklinQ conference no code is needed to enter the conference. Just dial a phone number and you're placed into the conference.
Call us to find out more – 800.977.4607.
Back to our regularly scheduled blog post…..
Here are the three biggest culprits to invalid code messages.
Closed Accounts
When you call us, we'll check to see if your account is closed for any reason and then let you know what we need to reactivate or who we need to talk to. This is an easy one to fix and once we get an administrators approval the account can be reopened in a matter of seconds.
Technical Issues
Anything that interrupts the transmission of data can cause us to not get the right conference code. These things range from using VOIP phones or even background noise.
Wrong Code / Wrong Phone Number
Sometimes it's just a matter of using or entering the wrong code.
If you're getting an invalid code message give us a call right away. We can even call you and join you to the conference if we need to.